Searching for a good shortlist of top restaurants in NYC for People with Food Allergies? You've reached the right place. If you have food allergies, traveling can be a challenge. But with careful planning, it is possible to enjoy a safe and delicious vacation. 
New York City is a great destination for people with food allergies, as many restaurants cater to special dietary needs. Here are some of the best places to eat in NYC if you have food allergies:
1. Erin McKenna's Bakery – Baked Goods
Erin McKenna's Bakery is dedicated to serving the underprivileged foodies—those who have gluten, dairy, egg, or soy allergies, as well as health-conscious individuals. Most importantly, it caters to allergic children who are often unable to eat out. All food is responsibly sourced and unprocessed natural sweeteners are used sparingly.
View this post on Instagram
 2. Bareburger – American
Bareburger offers a wide range of vegan, gluten-free, and nut-free items on its menus. They'll also notify the kitchen if you have a food allergy so your meal can be prepared safely.
To avoid cross-contamination, they use separate grills, fryers, gloves, packaging, and plates to ensure no mess. So if you're searching for a delicious dinner that won't make you sick afterward, Bareburger is the place to go.
Check out some of the reviews on Yelp.
View this post on Instagram
 3. Dos Caminos – Mexican
Dos Caminos takes allergies seriously. They place an allergy sticker on specially created plates to avoid mix-ups at the table when alerted about a food allergy. Dairy-free, gluten-free, and nut-free choices are available, as well as many of the meals are naturally free of these allergens.
In addition, meals may be adapted to meet any dietary constraints. As a result, regardless of their restrictions, everyone can enjoy a delectable dinner at Dos Caminos.
View this post on Instagram
 4. Nizza – Pizza
Look no farther than this Midtown Italian restaurant in NYC if you're seeking a delicious, allergy-friendly meal. They have a large range of pasta, pizzas, and meats that can all be made gluten-free. Their pizzas are also made with a chickpea crust, and they provide a comprehensive gluten-free menu. 
This eatery is recognized in the food allergy community as one of the greatest allergy-friendly restaurants in New York City. So whatever your dietary needs may be, whether Dairy-Free, Gluten-Free, Nut-Free, or Soy-Free, this restaurant will undoubtedly have something for you.
View this post on Instagram
 5. A La Mode – Ice Cream
A La Mode has a 5,000-square-foot clean, modern manufacturing center in the Hunts Point neighborhood of The Bronx. It is extremely automated to guarantee higher quality control and is meticulously guarded to prevent nuts, sesame seeds, and eggs from entering it.
They take food safety very seriously and the manufacturing facility reflects that commitment. If you're looking for nut-free, sesame seed-free, and egg-free baked goods, A La Mode is the place to go!
View this post on Instagram
Bonus: Other NYC Travel Tips
If you're planning a trip to New York City, you'll want to make sure you're prepared. Here are some useful tips to assist you in making the most of your trip:
First, don't overpack. You'll likely be doing a lot of walking, and you won't want to be lugging around a heavy suitcase. A good rule of thumb is to pack only what you need for the day.

Second, make use of luggage storage services.

Vertoe

offers short-term

luggage storage in NYC

so you can enjoy your trip without having to worry about your belongings. This is especially convenient if you're planning on doing some shopping while you're in town.

Third, familiarize yourself with the city before you go. This will help you orient yourself and know where you're going. A good way to do this is to look up maps and attractions online. Make a list of the places you want to see and plan your route accordingly.
With these tips in mind, you'll be sure to have a great trip to NYC!
Want to read more of our latest posts? check out our favorite Keto Bakeries in New York!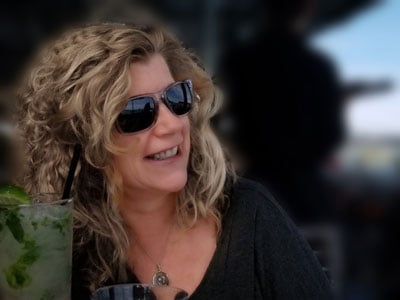 Kate E. O'Hara is a New York based freelance writer and photographer who loves all things food—especially the people who make it and market it. Her writing aims to capture the essence of the food experience; the stories that go well beyond a plate of ingredients. In addition to her love of food, Kate is also known to have a hankering for red wine and craft beer.