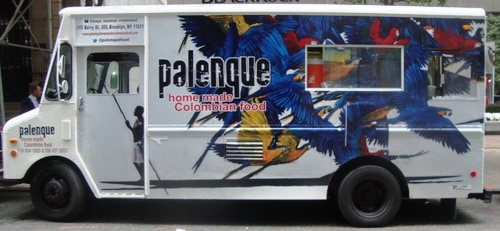 Another beautiful autumn day today.  Perfect for enjoying great New York Street Food from the vendors on the right and the trucks below.
As always, check the Mobile Munchies twitter feed before heading out, in case anyone had to move at the last minute.
lobstertruckny Red Hook Lobster Lookin' for some Hot Stuff this afternoon? Come find Big Red on 47th & Lex..Soups, lobster Mac N Cheese, & Killer CT Rolls..Service at 11
EddiesPizzaNY Lunch today on 46th btwn 5th and 6th. Carts! Greenwich/Duane St and 66th/broadway. We've got pulled pork pizza and creamy tomato soup.