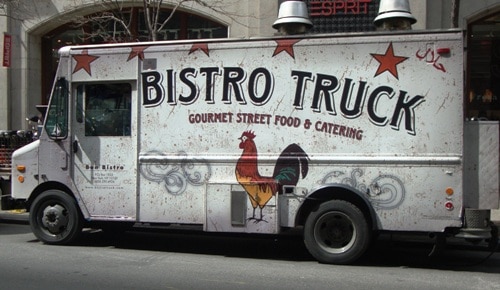 What a gorgeous day outside! Perfect for enjoying some great New York Street Food from the vendors on the right and the trucks below.
Tonight we are going to the Camarena Tequila party cerlebrating the launch of the FREE Camarena Taco Truck, which will be hitting the street tomorrow. Check @camarenatequila on twitter for details, or our Mobile Munchies twitter feed, which has over 70 other vendors.
BistroTruck FIDI, Today special is: Punko breaded chicken Fillet w. Catalan rice & chickpea salad. Bistro Truck Salad: Goat cheese salad w. Grilled portbello & Chickpeas; Soup: Mushroom chickpea salad
Cevaptruck Cevap Truck will be on 52nd and Lex today!!!