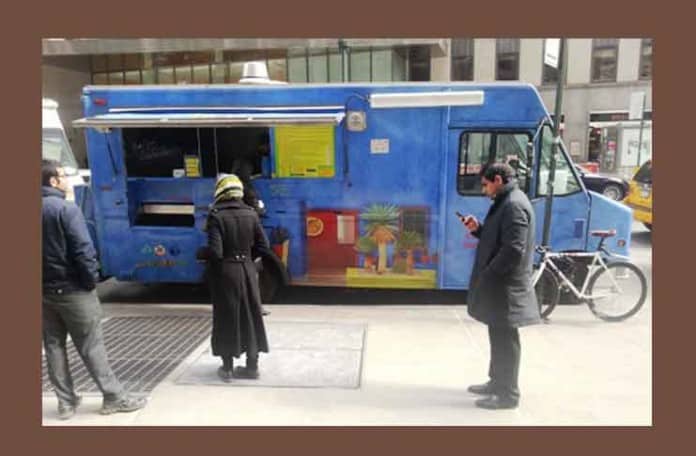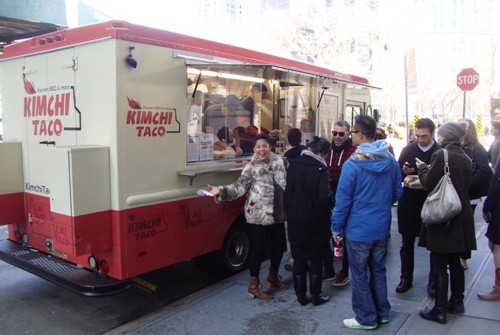 Lots of options for great New York Street Food out there today.
We made it down to Flatiron yesterday to the new Kimchi Taco Truck.  Check back for our full review around noon today.  You can try them out yourselves at 52nd & 6th today, but expect pretty big lines.
Bian Dang still has their $5 special this week for Taiwanese fried chicken or pork chops over rice, with their wonderful pork sauce.  They are downtown on Water St today.
If you're celebrating Ash Wednesday and can't eat meat, Papa Perrone's and Eddie's Pizza both have excellent veggie options today.
As always, check the Mobile Munchies twitter feed before heading out, in case anyone had to move at the last minute.