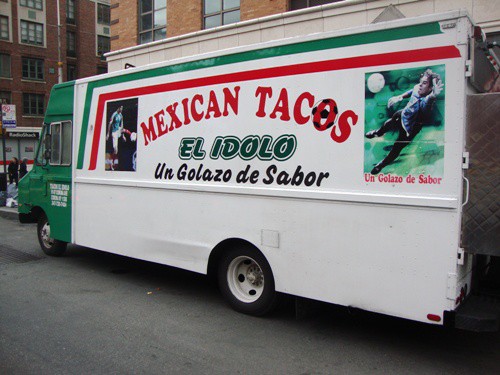 This fall weather is awesome! Love it…almost as much as the we love the New York Street Food Vendors on the right and the trucks below.
We were affected by 9/11 in a very personal way, and want to leave it up to everyone to remember it in their own way.
As always, check the Mobile Munchies twitter feed before heading out, in case anyone had to move at the last minute, there was a film shoot, or the police started chasing trucks away from their spots.
Hibachi Heaven ‏
Good Morning NYC! We are on Water and Broad today for lunch. Word of the day is "Remember" for free combo upgrade