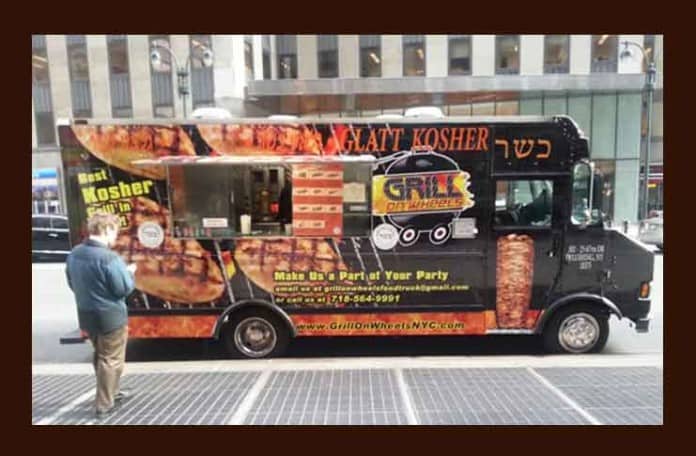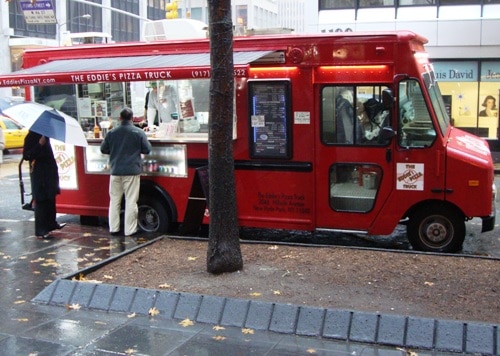 No time to chat, but almost everyone is out on the street today. Don't forget the free whoopie pies at Sweetery today.
For the latest updates, check our Mobile Munchies twitter feed.
RickshawTruck hey guys: Tues! Rock Center: 50+6av, Midtown East: 52+Lex, Soho: Hudson+Houston and also Cdentral Park: Tavern. Come on out!
TaimMobile Hudson and king today with tomato Thai basil falafel !!
GOBurger Mid town spot today for lunch!!! Where? Lol .. Still looking 😉
Chefsamirtruck is on 38th St @ Broadway today! Belgian Chocolate Mousse Cake. Moroccan Mint Iced Tea & Mango Iced Tea! French Blue Lavander Iced Tea!
KorillaBBQ Tasty Tuesdays!!! Truck 2.0 headed to SOHO on Varick & Vandam! Ready for lunch at 11!
schnitznthings Morning everyone:) hoping the rain stays away. Schnitz mobile will be on 46th b/w 5th & 6th @ 11:30-2:00. Store open from 11:30-8. Get some!
bongobros We are back at 20th and 5th Ave today from 12-5pm. Come get some Cuban sandwiches, empanadas, ropa vieja and more good stuff!!!!
gcnyc1 Gorilla Cheese NYC Flatiron Tuesdays…Gorilla on Park bwt 26th & 27th. Get Cheesin Yo…..11-3pm
waffletruck This is a Terrific Tuesday! Le Wafel Truck is on 52 btwn 3rd & Lex until 4:34. Tell us your favorite TV game show host for 1 free dinges.
New Jersey
TheKrave Tuesday – 12:00-2:00 Hudson and Harborside Pl. 5:30-9:00 Columbus and Marin http://tumblr.com/xl12nx8giv
TheTacoTruck Mention "Taco Tuesday" at lunch today and with any order of tacos we'll give you an extra taco of your choice for… http://fb.me/svLGkFm1