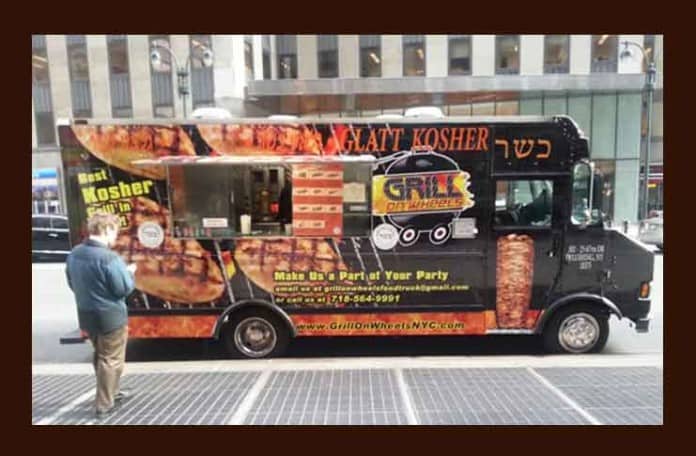 A little overcast, but the weather's always fine for some good street food.
CupcakeStop – Good Morning! Today we're on 5th and 23rd w/ Red Velvet, Marble, Black Forrest, Almond A'more and Lemon!
StreetSweets – Movie being shot on 50st off of 6Av, so St Sw will b on 51st just east of 6Av (btw 5&6Av) until 3:30p then to 9Av & 59St @4p
waffletruck – I heared there's a waffle-truck on Church btw Walker & Lispenard. Really. They give a free dinges for silly names of Belgian towns. Really.
schnitzeltruck – We're on water and broad.. We'll be ready by like 11:20.. Anyone for an early schnitz?
fritesnmeats – Weatherman's got it wrong today. Burger Love's gonna keep the clouds @ bay. We're in Tribeca all day @ Greenwich & Chambers. 917.292.9226
RickshawTruck – 45th and 6th! 11 til 3 come stop by!
RickshawTruck – Hey financial district its another beautiful day so we are on hanover sq from 11 till 3.
CalexicoCart – Both carts are out and offering the gringo especial today; fresh ground beef seared and spiced just right, topped with sour cream & pico
JiannettosPizza – Morning tweets, full menu today in both locations. On the way into the city, lunch ready by 1130!
2 new tweets.
nyccravings – 24th and park! Ready by 11:30!
Had to post Mobile Munchies a little early today. As always, check the pink Mobile Munchies twitter feed on our homepage for the most up-to-date information.