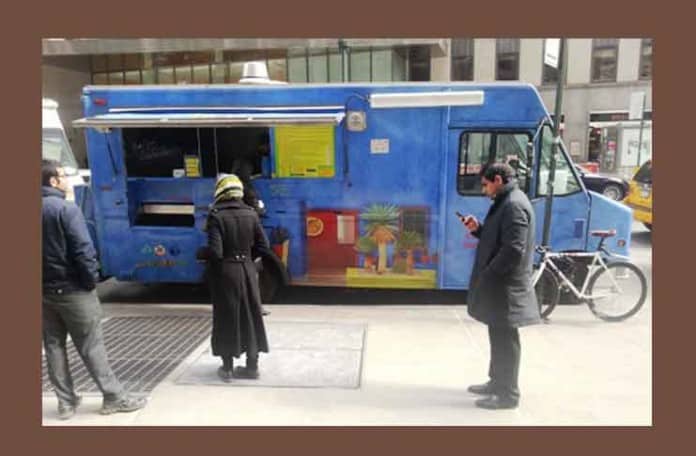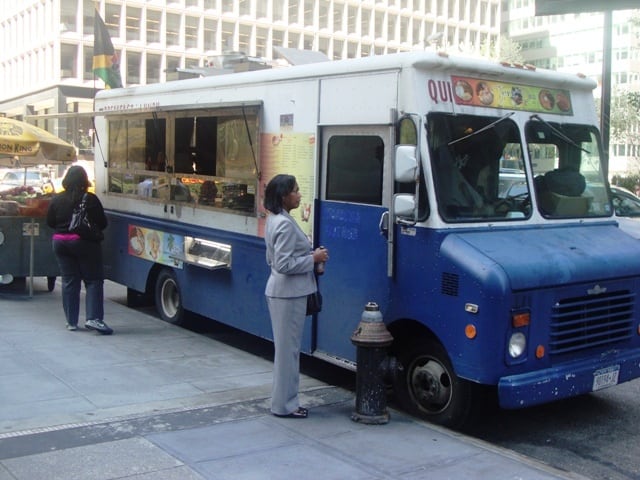 It's a hot one today, but there are plenty of cool food trucks serving great New York Street Food.
As always, make sure to check the Mobile Munchies twitter feed before heading out, in case anyone had to move at the last minute.
morristruck Hanging out in @DumboNYC on Front and Washington. Come grab some cold soup on this scorcher of a day.
EddiesPizzaNY Truck is on 52nd btwn 3rd and Lex for lunch and Upper East Side for dinner. Try a white pizza w/fresh arugula, diced tomatoes, parmesan cheese and a drizzle of olive oil. Refreshing!! You can still call your order into the truck phone: 9174397522. Cart is at the highline from… http://fb.me/11n184DbF
TheTacoTruck On our way to @highlinenyc! Serving from 11am-11pm today. #eatmoretacos
VLAIC Serving @Intelligentsia morning pick me ups and @RishiTea at 15th & 5th; 22nd & 6th. Delightful pastries too!
UncleGussys What's up my people 🙂 Its another hot one in NYC It's all good though, we are grillin up nothing but the best, right here On 51st n park. So today mom and aunt Georgia swirled up some GEMISTA Stuffed tomatoes, with rice and ground beef. We are serving that with Greek salad. Aunt Georgia also made a fresh batch of BAKLAVA I love thursdays, we give it that Lil extra
joyridetruck Midtown East just got a little bit tastier. We've landed and are serving our fare right now at 52nd&Lex. C u soon!
WallStBurgers Hello guys.. we are at 168St and Broadway. We open 11:20 Come get your burgers!!