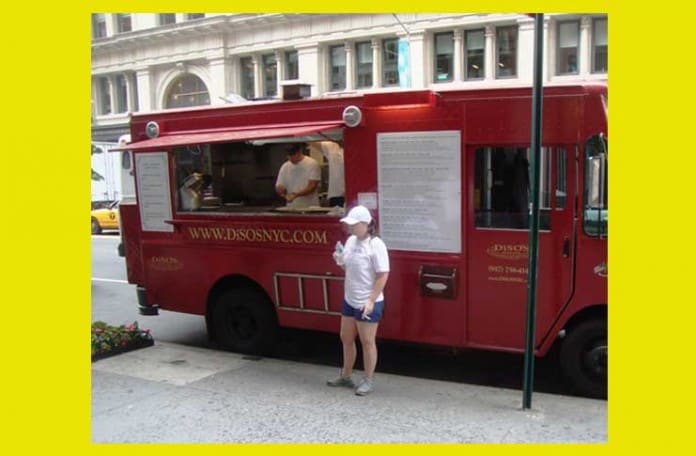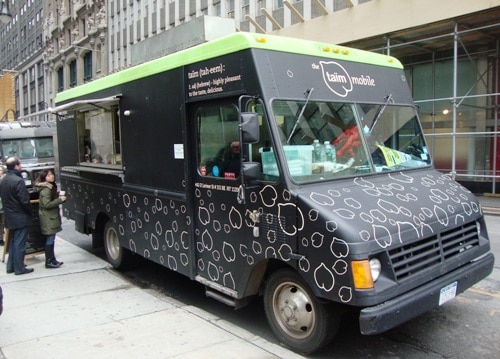 It's a scorcher today. A few of the trucks are taking the day off, but there are still plenty of ways to enjoy some great New York Street Food from the vendors on the right and the trucks below.
We had to get this post out a little early today, so make sure to check the Mobile Munchies twitter feed before heading out for the most up-to-date information.
TaimMobile Varick and king today! We have sabich !!
lobstertruckny
Red Hook Lobster I wanna reenact Will Smith's SummerTime video but with LOBSTAH! 47 & Lexington today..Service starts now!
waffletruck
Tenaciouawesome Tuesday! Le Truck is on 52 btwn 3 & Lex til 4:29pm. CARTS! Le Goesting is on 31 & Park Le Bierbeek is at Columbus Circle Le Vedette is on 60 & 5 Le Kotmadam is at le Great Lawn CLOUDS! Name 3 types of clouds for
#1freedinges
gcnyc1 Gorilla Cheese NYC We'lll be at the High Line today (30th & 10th) from noon – 10 pm. It's a beautiful day in the neighborhood for grilled cheese.
LukesLobsterNY In the Union Square area today. 17th b/t Broadway and 5th ave. closer to 5th. Lobsters not a lonely food, bring a friend.
PapaPerrone 55th Btwn Park&Mad. Calzones today w/cheese or meatballs. Gourmet Italian ices:Chocolate,lemon,spumoni,cherry,coconut&spumoni.Crazy hot 2day
BistroTruck Bistro Truck is on Hudson St & corner of VanDam for now. We may move to Hudson & Charlton if there's an opening. Stay tooned.