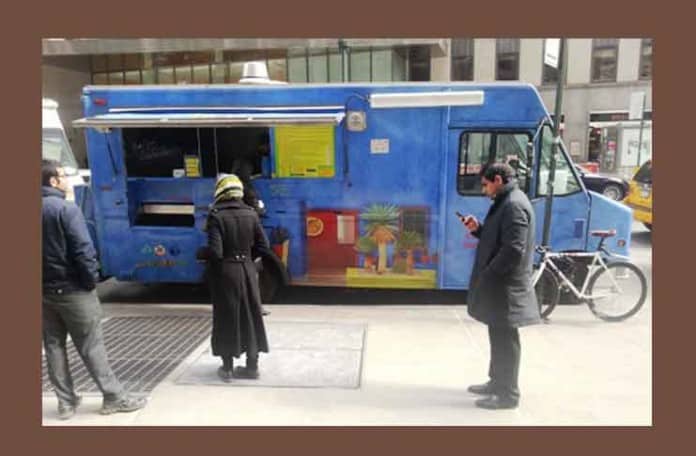 Calexico Carne Asada
Welcome back everyone. Hope you had a fun and relaxing time off, especially since 2012 is here with a cold slap in the face.
A few trucks are taking off Jan & Feb, but there are still plenty of great New York Street Food vendors on the right and below to keep you warm and well-fed.
Ice cream is probably the last thing on your mind, but how about a free scoop in your hot cocoa!  Coolhaus has that today at 38th & 6th.
As always, check the Mobile Munchies twitter feed before heading out, in case anyone had to move at the last minute.
CoolhausNY Spread the word: FIRE SALE Tues @ 38th & 6th 11am-5pm: FREE scoop of Holiday Ice Cream in your Hot Cocoa w/ purchase….
schnitznthings
Hey guys happy new year! We're parking on 45th & 6th 1130-2pm pre order and skip the line call us 347-772-7341 cu soon old Schnitz friends;)
gcnyc1
Gorilla Cheese NYC Hudson & King till 3pm SoHo….Lamb Giro melts…w/Tomato, Sauteed Onions, White Sauce , American on French..Yummyness