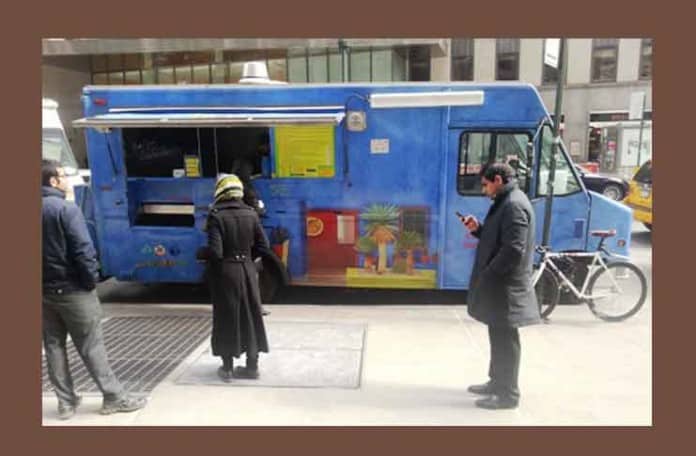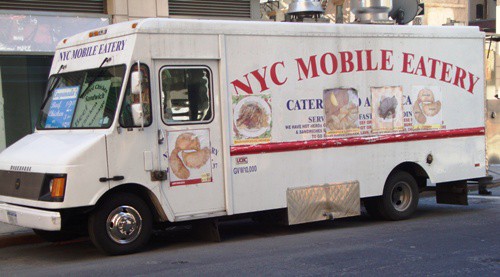 It's a cold, sunny winter day, but the Knicks are definitely heating up.  You can too, with some great New York Street Food from the vendors on the right and the trucks below.
But make sure to check the Mobile Munchies twitter feed before heading out in case anyone had to move at the last minute.  For example, Mexicue had to move from their usual Monday spot because Law & Order is filming there today, and they ended up in the Tuesday spot of Schnitzel & Things, so they are moving again.  See what I mean.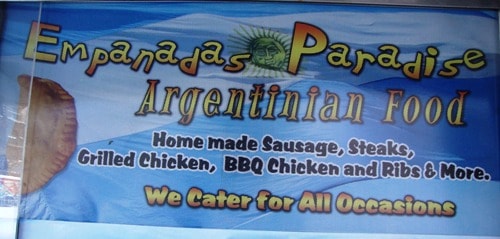 schnitznthings
Hey guys… Seems like @
Mexicue
is in our Tuesday spot today.. It's all good. No street cart wars. @
Mexicue
was kind enough to move! Much respect! We would have done the same.
KorillaBBQ
Hey guys, hope u had a good long presidential weekend! We're in SoHo today at Vandam St & Varick, ready by 11:30!
fritesnmeats
Lunch today @ 52nd b/t park & Lexington av more towards park. burger of the week THE SOUTHWEST FUSION grassfed angus patty applewood smoked bacon pepper jack cheese spicy guacamole & homemade sweet spicy chili sauce. preorders r open from 9-2pm 9172929226
Comme Ci, Comme Ça
is on 38th St @ Broadway today! Soupe du jour: Split Pea Soup $3! Place your order over the phone and pick it up! Tel. 347 935 9807
waffletruck
HellllllooTuesday! Papa Truck is at 52nd btw 3&Lex until 4:27. Carts are out! Goesting is at Fordham U. on 60th at Columbus until 8:50pm. Vedette will be by the Central Park Zoo E.60 at 5th Ave until 5 One free dinges if you reenact George Washington chopping down a cherry tree
SweeteryNYC
It's Columbia U Tues, Sweetery is on Broadway @ 115th St until at least 4p. DId u get ur free whoopie pie yet? Go to Tenka.com 4 more deets.
joyridetruck
We r at 26th&Park today. Come get your am @
stumptowncoffee
on! Our brews 2day: Guatemala El Injerto 100% Bourbon & Bolivia Buenavista.
PapaPerrone
We will be working a private event today we will NOT be on 55th Tuesday. We will be on 55th Wednesday with Calzones.