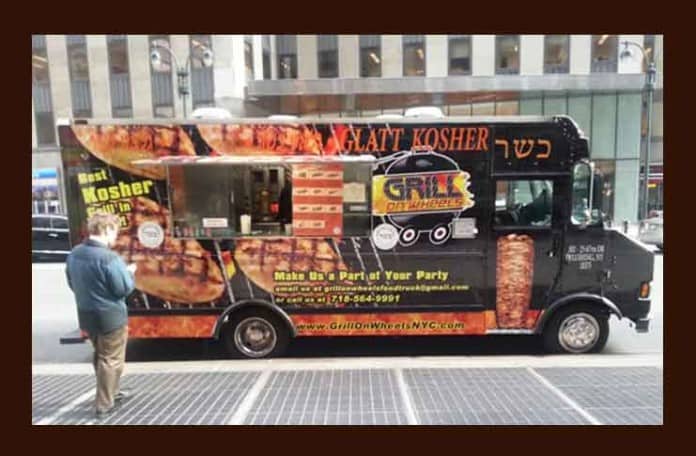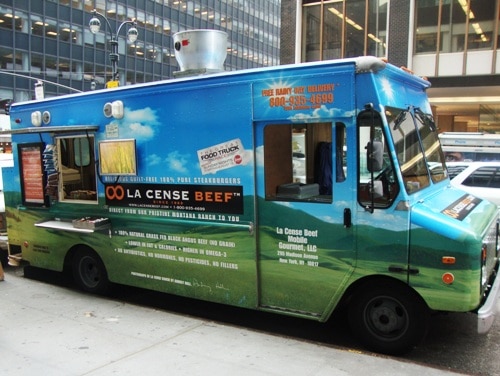 It's a beautiful, sunny fall day.  Perfect for enjoying some great New York Street Food from the vendors on the right and the trucks below.
If you're a veteran, some of the trucks below are offering free goodies to veterans.  If you're not a veteran, you can still get free samples from Schnitzel & Things in Fly Austria wrapping on 53rd St (not 52nd St) between 6th & 7th Ave.  The Malaysia Kitchen truck is also giving out free samples in Flushing, Queens.
We would like to welcome Cupcake Crew to the Mobile Munchies twitter feed.  They are a new truck that will be at Park Ave & 34th St today.  If you try them out, let us know your thoughts.
As always, check our pink Mobile Munchies twitter feed before heading out in case anyone had to move at the last minute.
KorillaBBQ
Sorry Midtown West! We'll have to hit you up tmrw bc of Senior Day Event at CU. Korilla truck is at 116th x Amsterdam for lunch as well! Will be ready by Noon
RickshawTruck
HAPPY VETERAN'S DAY! We're dishing out dumplings @ FiDi – Hanover Sq. and SoHo – Hudson & Houston 11a-3p. And Tavern on the Green ALL DAY!
souvlakitruck
Thank you Veterans! If you've served America, we're serving you today….a free lunch. Pulling up to 21st & 6th w/in the hour.
schnitzeltruck
Hey guys, due to veterans day parade we are on 53rd between 6th & 7th in the middle of the block. Come by for your free schnitz sample 🙂