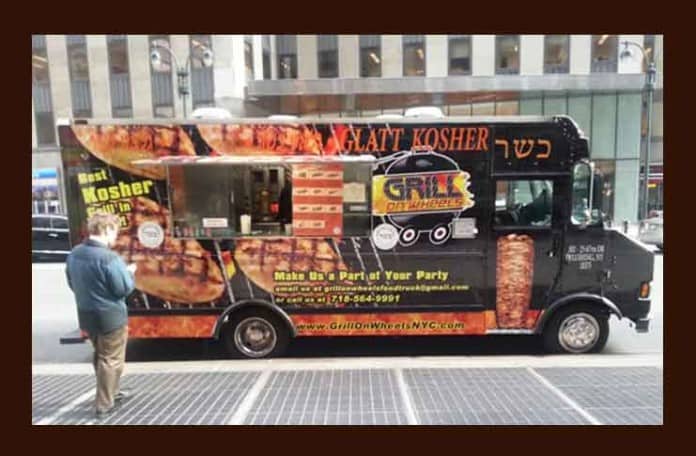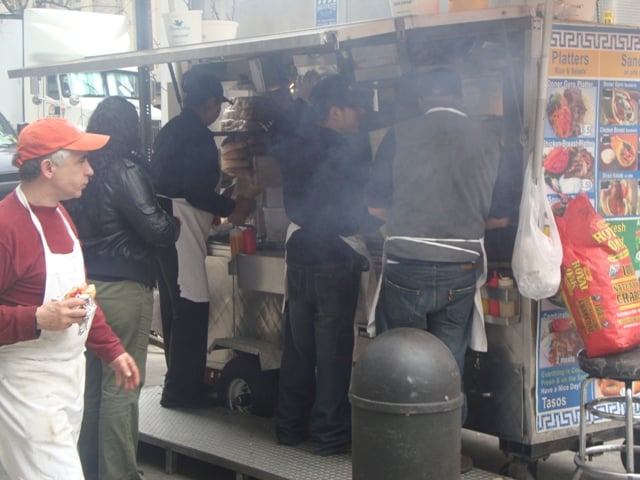 Tony Dragonas' cart – SW corner of Madison & 62nd
It's a very nice day out today. Enjoy great New York Street Food from the vendors on the right and the trucks below.
As always, check the Mobile Munchies twitter feed before heading out, in case anyone had to move at the last minute.
waffletruckWe Love Mondays! De Grand Wafel Truck is on 113 & Broadway until 4:24. Monday Wafel Carts: De Goesting is on W4 & Mercer, De Bierbeek is on Columbus Circle, come have a Liege & Hot Cocoa until 4:24! Central Wafel Park Carts: De Vedette is on 60 & 5th Ave, De Kotmadam is on Great Lawn by Delacorte, both are Wafeling until 4:24. Tell us what annual festival is in Ypres, Belgium for 1.