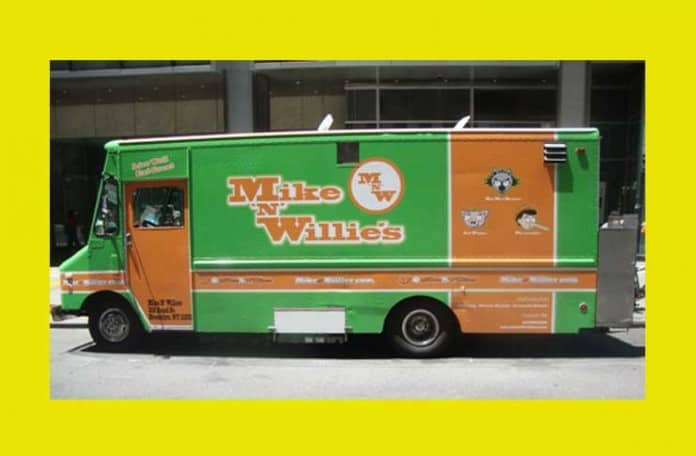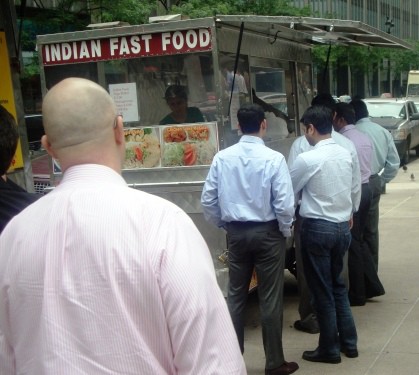 It's not too nice out, but there are several reasons to get out for some great New York Street Food today.
Big D's Grub Truck has Hope Flan, and is donating 100% of the proceeds from sales to the Japanese Red Cross. Suggested donation is $3 or more, and they are on 40th St & 6th Ave.
Schnitzel & Things has veal today, which is another good reason to venture out to Hudson & King.
As always, make sure to check the Mobile Munchies twitter feed before heading out, in case anyone had to move at the last minute.