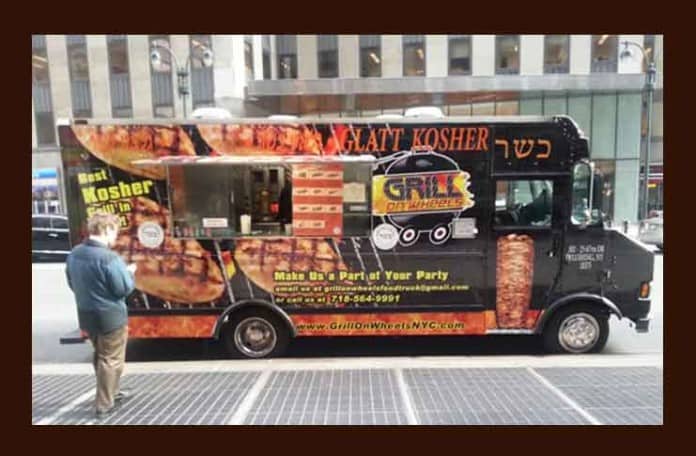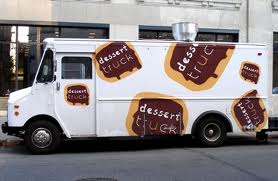 There are a bunch of trucks not coming out today because of the rain, which is also true of the LIC Food Truck Lot.  But there are still plenty of vendors out today.
We had to get this post out early today, so make sure to check the Mobile Munchies twitter feed before heading out for the latest info.
schnitznthings
morning guys. Turn that monday morning frown upside down with some schnitz. Truck is at usual Monday spot. from 11:30-2:30
lobstertruckny
Red Hook Lobster Just another manic monday, but lobster rolls will make it better! Big Red is parked on the SW corner of 49th & lex today. Now its a funday
bigdsgrub
8/15 (Monday) G'rmorning! We are headed to 46th and Vanderbilt for Lunch today!! Open at 11am!
bobjoTruck
55th st 5th ave is where it is at!!! Mondays are always difficult… I hope you all could start a week strong with BobJo!!
Chefsamirtruck
Comme Ci, Comme Ça is on Old Slip @ Water St today! Don't wait in line!!!! Place your order over the phone and pick it up! Tel. 347 935 9807
Valduccis
Get the best square at Hanover Square, between Pearl & Wall St. Don't let a little rain scare you!
UncleGussys
Good morning everyone Quite gloomy and it's Monday That's ok were here to feed
#midtown
Stop by folks and enjoy delicious
#Greekfood
:))
waffletruck
Magnificetacular Monday! Le Truck is on Varick & King til 4:25pm. CARTS! Le Goesting is on 51 btwn Park & Madison Le Bierbeek is at Columbus Circle Le Central Park carts are getting repaired Allez!. Hum or sing a song for us to play Name That Tune for 1 free dinges.
SweeteryNYC
Good morning Hudson/King St, between the rain drops is that blue oasis of deliciousness know as Sweetery, shining brightly, calling to you.
gcnyc1
Gorilla Cheese NYC Monday 11-3 Water & John. Get ur cheese on! Then PCV Stuy Town for afternoon snack & dinner 4-8 14th St. Loop & Ave A. yum time. This week's special is a classic: cheddar, bacon & tomato. Call in orders, Gorilla hotline 646-538-1838, $50 and up…
LICfoodtruckLOT
8/15 Monday: Lot closed today due to the rainy weather forecast.
New Jersey
TheKrave
Monday – Lunch – 12:00-2:00 Hudson and Harborside Pl. tumblr.com/xl1441azn1