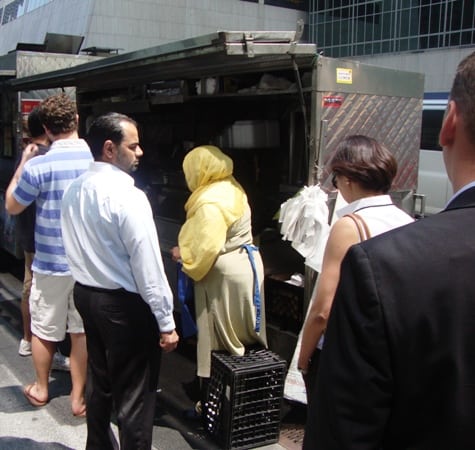 Enjoy some great New York Street Food today from the vendors on the right and the trucks below.
As always, check the Mobile Munchies twitter feed before heading out, in case anyone moved at the last minute. Joyride is trying new Monday morning locations, and has already moved twice today.
KimchiTruck
Good morning! It's Monday, which means we're in FiDi; Water St.& Old Slip 11:30-2:30. The sun may be veiled but it's going to be a warm day!
EddiesPizzaNY Happy mon. 26th and park w our fire drill. Jalapenos, hot cherry peppers, and hot sauce! Call ahead your order 9174397522