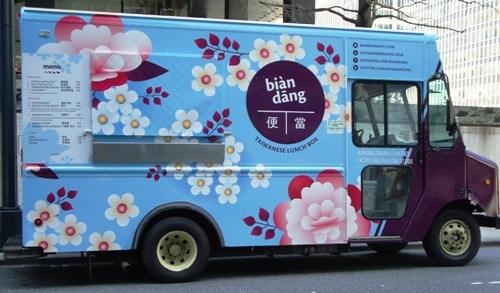 Lots of great stuff going on in town today.  Must be the holiday season!
You can get freebies from Sweetery/Lord & Taylor and The Treats Truck today, and Mexicue has Free Chips Friday.
In the non-free dept, the Cinnamon Snail is back in town, as is the Fishing Shrimp truck.
VeganLunchTruckThe Cinnamon SnAIL on the corner of 22nd and 6th ave til 3:00. It's on flat iron! crem brûlée donuts, peppermint chocolate ganache coffee & pumpkin pie donuts