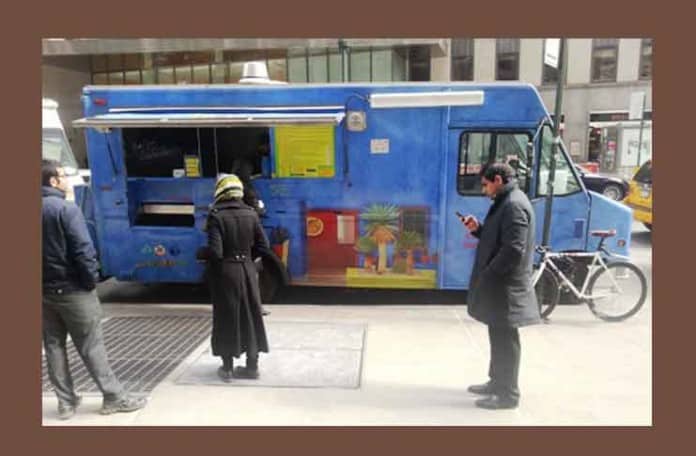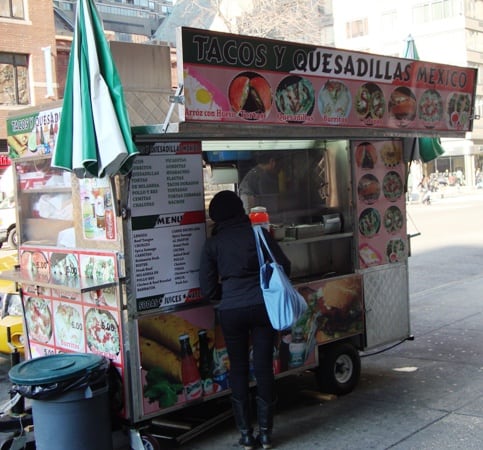 Another sunny, cold winter day.  Warm up with some great New York Street Food from the vendors on the right and the trucks below.
As always, check the Mobile Munchies twitter feed before heading out in case anyone had to move at the last minute.
KorillaBBQ
Flatiron Fridays!!! Headed to 24th & Park Ave, ready by 11:30!
schnitzeltruck
Morning Schnitz lovers. Today we'll b on 52nd & Lex slingin those delicious fried discs of meat. 11:30-2:00. TGIF. See you guys soon:)
waffletruck It's a Fabuloos Friday! We are on 52nd btwn 6 & 7 until 4:27. Tell us what Larry King's next career should be for 1 free dinges!
SweeteryNYC
Good morning Hudson St. Sweetery is at King St, & surprise we will be there all day today until 4:30p. Stop grab a something delicious. Park & 52 St, we apologize however we wont be making it over to see you today, we promise we will be back soon.
CupcakeStop CupcakeStop Truck on 7th and 29th and thr brownies are warm and waiting for you at 70 Greenwich Avenue!
UncleGussys
Goodmorning all, were freezing on a friday, but hey it is Friday! Today me and mom made a delicious beef barley soup and vegetables. It goes great with this cold weather;)
Mexicue 52nd Street & 6th Avenue today! Open at 11:15!
cupcakecrewnyc Today we are parked on Park Ave, South & E34th St with 6 flavors of Love.Also releasing a new cupcake today.Details to follow..Come on By! Todays Flavors:Red Vel,Chocolate Peanutbutter,Funfetti,Apple Crumb,Chocolate drizzle cheesecake & our new release of Chocolate Rocher..Yummm
joyridetruck Joyride is closed for the holidays. We reopen January 4th, 2011 at 7am at 26th&Park.
Hoboken/Jersey City