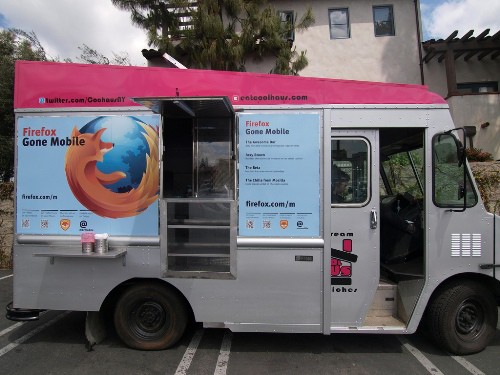 Are you ready for some free Coolhaus? Get down to Grand & Lafayette quickly, because the lines are gonna be off the hook!
If you want some funkier free food, the Feast of the Brave will be on Hudson btw Charlton & King with ostrich, crickets, veal brains, scorpions and a few other exotic treats.
There are plenty of other trucks out this wonderful day.
CoolhausNY
Corner of Grand and Lafayette in Soho from 12-4! NYPreview of menu for 4/29: Vanilla Bean w Choc Chip,Nutella Almond w Oatmeal Cookie. Earl Grey w Brioche, Blood Orange Sorbet w Salted Choc.
New Jersey