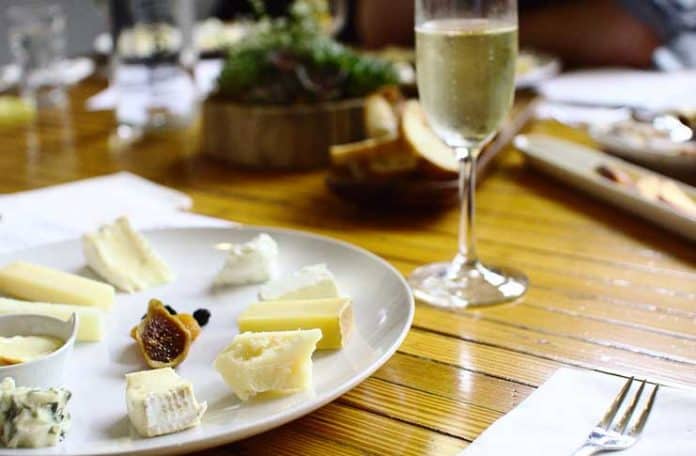 Good food is important, not only for the nutrients but also for the tastes that make food so enjoyable. One of the most delectable and tasty foods out there is cheese. Cheese is great with crackers, wine, and so much more. If you are a New-Yorker, then you know just how great cheese can be for parties, diners, and even just a movie night at home.
If you're new to the gourmet cheese game and you know how delicious cheese can be, we have a few options that will make your mouth water from gourmet cheeses to organic cottage cheese. Here are five cheese brands that every New-Yorker needs to try at some point and what you need to know about each one.
Beecher's Handmade Cheese
One of New York's, and Seattle's, finest cheese brands, Beecher's Homemade Cheese is known for their delicious Mac & Cheese made from their fine homemade cheese. Their cheese is perfect for cooking and enjoying with scotch, beer, and wine. They have incredible selections and flavors available as well.
You can buy these cheeses at the Flatiron District, or you can buy online, which is great if you have previously visited but don't live in New York yourself. Beecher's also has gift collections, side dishes, and staples along with their fabulous cheese. Their Flagship cheese is the most popular of their selections.
Murray's Cheese
An award-winning cheese brand, Murray's Cheese has some of the finest and tastiest selections to boot. Cheeses like aged cheddar, Irish cheddar, and even manchego, there are no limits to the possibilities with these cheeses.
Aside from their incredible cheese, the company also offers New-Yorkers and others the possibility to purchase items like meats, side items, gift items, and even hand-selected pairings for wines, chocolates, whiskey, and beer. You can take a quick trip to the chocolate paradise on Madison Ave before swinging by Murray's to pick up a bit of cheese to enjoy with your chocolate.
Stinky Bklyn Cheese
Stinky Bklyn is just a funny name for an incredible cheese brand right in the heart of Brooklyn. New-Yorkers will love this cheese because they have a little something for everyone. Some of their best options are the Beehive cheese, blue cheese, cheddar, and more. You can purchase just plain cheese, gift baskets, wine and spirits, and more.
Stinky Bklyn also offers a month club where you get special gift items with cheese each month. You can order wholesale, and the company caters as well. Their cheese is made from the best ingredients, and they are perfect for sandwiches, which the store in Brooklyn also sells. If you visit Brooklyn often, you don't want to pass up on their cheeses.
Barnyard Cheese
Though it has a southern name, their shop is right at the heart of New York City. Barnyard Cheese has a wide selection of delicious cheeses that pair great with bread, chocolate, wine, or other items. They even have a selection of meats that pairs great with their cheese.
Barnyard has a selection of cold and warm sandwiches as well as house drinks that are all made to serve with their fine cheeses. Order a cheese platter, or just have lunch in their New York store. Whatever you are looking for, they have the right cheese for you.
Ideal Cheese
A great New York option, this is perfect for all things cheesy gifts. They have over 250 different varieties of cheese for you to choose from, and they handpick each cheese for their special gift baskets and monthly plans. If you are into all things cheese, Ideal Cheese has great options for you.
They even have cheese from around the world that is specially crafted for their brand. Ideal Cheese even sells delicious cooking oils and specialty meats that go well with their cheese. With great recommendations, you can find exactly what you are looking for to give as gifts or even keep for yourself.
Conclusion
Cheese is amazing, and that is no understatement. Cheese goes great with drinks, snacks, and more for things like parties or even just sitting at home. New-Yorkers are no strangers to cheese and all its delicious goodness. There are so many incredible cheese shops and brands in New York, and we have chosen five of the best to tell you about above.
If you live in New York or plan to visit shortly, be sure to take a trip to a few of these shops. If you want to purchase their cheese again later, most brands even ship around the country so you can enjoy the delicious fine cheese no matter where you live. It's not cheesy to enjoy the delicious taste of cheese with your favorite sides or your favorite drinks like wine, beer, or whiskey.