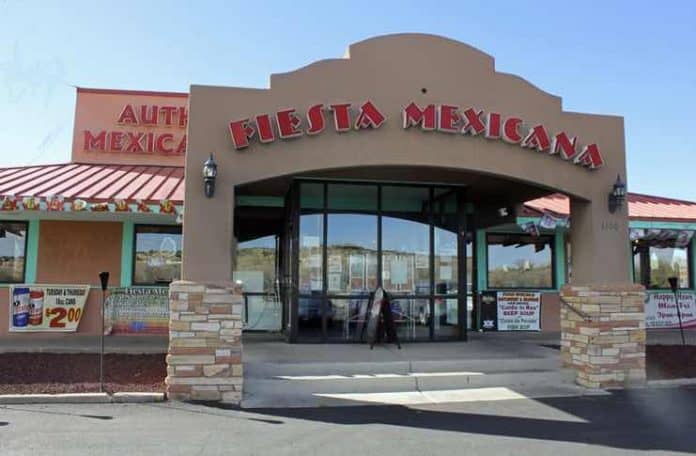 Fiesta Mexicana is proof of the dedication and hard work of Martin and Patricia Rangel, along with their brother-in-law, Caesar Camberos. Their first venture into the food industry was with their Woodland Park, CO branch. Since then, the chain expanded to ten locations, including their restaurant Cortez CO, Farmington, NM, Las Vegas, NV, Moab, UT, as well as their Arizona branches in Avondale, Chandler, Lake Havasu, Page, and Sedona.
What's for Lunch?
Lunch at Fiesta Mexicana is served from Monday to Friday between 11 am to 3 pm. The restaurant has various offerings such as eggs, burritos, lunch specials, and combos.
A few dishes you must try if you find yourself craving authentic Mexican food for your midday meal are the Huevos Rancheros, which consists of over-easy eggs on top of a soft corn tortilla, and comes with rice and beans, making it ideal for a quick snack or appetizer if you aren't up for a full meal; and the Rapido Lunch, where you get to choose if you want flauta, taco, enchilada, sopito, or tostada. It's also served with rice and beans. Plus, you have protein options from shredded chicken or shredded beef, as well as cheese.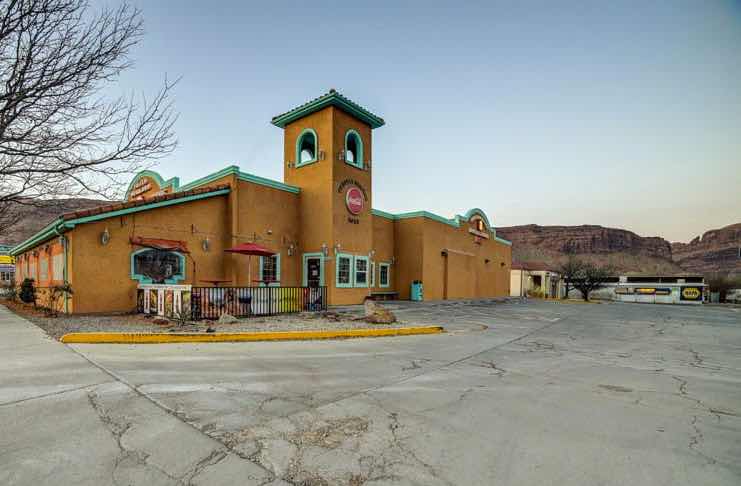 There's also the Arroz con Pollo, which is one of their lunch specials with boneless chicken and sautéed mushrooms in their special vegetable sauce, making it a filling lunch option. Fiesta Mexicana customers also lauded the restaurant's chicken fajita and having it as the protein for your salad makes a complete, healthy meal.
For those who prefer vegetarian meals, Fiesta Mexicana also serves the Veggie Burrito, which consists of mushrooms, grilled onions, and bell peppers. The burrito is topped with lettuce, tomatoes, and sour cream, with whole beans and rice on the side.
Meat lovers, on the other hand, will enjoy the Burrito Verde, which includes flour tortilla brimming with pork. For that sweet, tangy taste that you'll only find at an authentic Mexican restaurant, the Burrito Verde is cooked with fresh tomatillo sauce.
The Enchiladas Suizas features chicken and two corn tortilla enchiladas. The dish is topped with sour cream and green sauce.
Dynamic Dinner Meals
You can get more sumptuous options with their dinner menu, which contains appetizers, tostadas, veggies, fiesta plates, and meals for two that you can share with your family. Noteworthy dishes that have earned praise from numerous reviewers are the Chicken Taquitos, an appetizer that consists of deep-fried flour tortillas with a choice between beef and chicken, and topped with beans, cheese, tomatoes, and guacamole with sour cream; the Molcajete, one of the Dinner Para Dos or Dinner for Two meals with grilled skirt steak, grilled chicken, shrimp, pork chops, and chorizo or Mexican ground sausage. This dish also has mozzarella cheese, grilled cactus, red tomato sauce, and is served with rice, beans, guacamole, and sour cream in a half volcano bowl.
The Mojarra Frita is deep-fried tilapia or freshwater fish with a tomato slice, avocado, and onions, served with rice and beans, while the Pollo Asado is a marinated chicken breast dish served with guacamole and pico de gallo, also known as salsa fresco, which is made up of chopped tomato, onion, cilantro, and lime juice.
If you're health-conscious, one of the ways to eat healthy at a Mexican restaurant like Fiesta Mexicana is to get a taco salad. It gives you the authentic taste of the cuisine without compromising your health. This dish comes with an option between beef, chicken, or shredded beef, and is served in a flour shell. It's garnished with lettuce, tomatoes, cheese, guacamole, and sour cream.
Tampiquena a la Diabla, on the other hand, is a fiesta plate that features skirt steak topped with onion, fresh shrimp, bell pepper, and spicy sauce. You get rice and beans with this for a delicious and filling meal.
Delicious Drinks and Desserts
The restaurant's margaritas are also a must-try for those who want to unwind after a day's work. Fiesta Mexicana has a lot of options to choose from, such as their house margarita, Cuervo Gold, Sauza Gold, 1800, Tres Generaciones, Purple Cadillac, Patron, and other flavors like strawberry, mango, kiwi, cucumber, and pineapple.
They also offer Mexican desserts such as churros, sopapillas, and apple chimichanga. Other options include ice cream, flan, deep-fried cheesecake, and deep-fried ice cream.
Genuinely Mexican
With the genuine Mexican taste of its dishes and welcoming ambiance, it's no wonder that Fiesta Mexicana has garnered very positive reviews. They have several branches all over the country which deliver authentic Mexican cuisine that everyone in the family can enjoy.