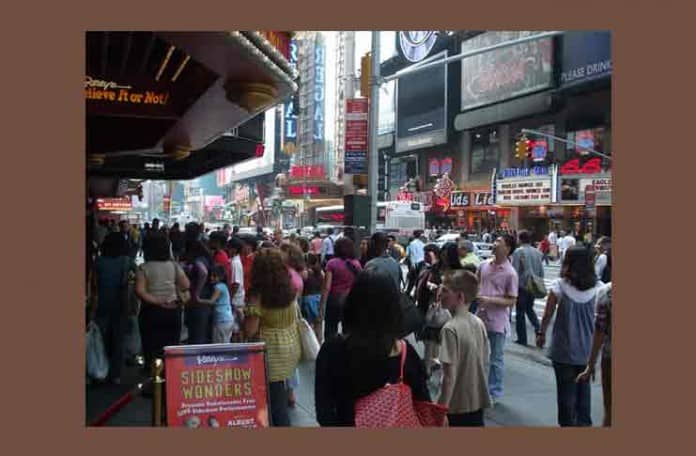 If you're not going to the Vendy Awards this weekend, or are (literally) a glutton for punishment looking for another food festival the day after the Vendys, the JapanTown Soul Food Festival is for you.  It takes place this Sunday, Sept 26th and will be on Lexington Ave from 93rd-95th Street from 11am-6pm.
The Soul Food Festival celebrates local Japanese dishes unique to a specific region of Japan.  This festival will focus on the regional specialties of Kyushu, Japan's southernmost island.  Several Kyushu prefectures and New York restaurants will acquaint New York with some of Japanese cuisine's best-kept secrets.
Many Japanese localities have popular dishes made with traditional recipes and local ingredients.  Participating New York Japanese restaurants will serve the soul food from their respective hometowns.  Hakata Tonton's collagen-rich tonsoku and Hide-Chan Ramen's yaki ramen, both from Fukuoka, and Umi No Ie's fresh hand-pulled thin udon delivered daily from the Goto Islands will inspire visitors with a taste for more authentic specialty Japanese food.
Vendors arriving from Kyushu prefectures of Nagasaki, Oita, Saga, and Kumamoto will occupy one block of the festival and exhibit their traditional and modern dishes.  Look for ikinari dango (a dumpling of potato and red bean), taipi-en (vermicelli of Chinese origin with a local twist), nikumai onigiri (juicy pork-wrapped rice balls), and even pet health supplements from Kumamoto.
Fukuoka will dish up its famous kamaboko (fish cakes) made from a technique used since the Edo era and the Yuzusco brand citron pepper seasoning. Takeo City of Saga prefecture will have zesty lemongrass green tea, herb tea, and cider.
Additional eats include warabimochi (a kinko-smothered confection), Japanese curry from Go! Go! Curry!, okonomiyaki, yakitori, and konnyaku. Besides food, there will be regional Japanese products, entertainment, raffles for airline tickets, Japanese accessories and anime products for . [NY JapanTown]