By Kate E. O'Hara
Joanne and I often reminisce about our visit to San Carlo Osteria Piemonte. It had been a wonderful evening all around; from the staff to the atmosphere, to the delectable food.
I always wondered, would a repeat visit be just as good? Well, a few weeks ago I found my answer.
And, it is an emphatic "yes."
In keeping with the expression, "we eat with our eyes" I decided to let my pictures do most of the talking. I'll begin by saying we opted for a brunch visit and we're glad we did.
We experienced the same level of attentiveness and welcome from our waiter Alex and the entire staff, and of course our gregarious host Moreno, but the brightness of the midday sunshine coupled with the lively daytime activity of Thompson Street, brought us a different perspective. And so did the live Jazz music.
Yes, just when we thought our brunch experience couldn't get any better, we were treated to the delightful music of Emanuele Tozzi's Trio.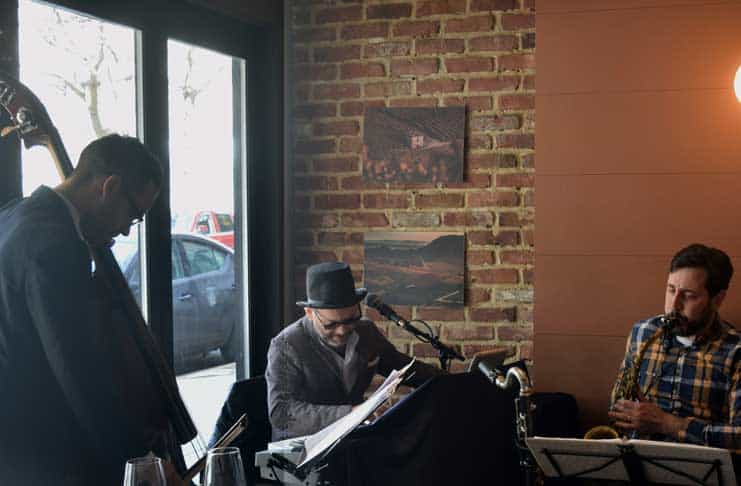 We began our tasting with Vitello Tonnato a classic summer dish of thinly sliced veal eye round with tuna sauce and pickled onions. The veal was tender, with a pink hue (think rose veal and its place in sustainable farming). The tuna sauce had a rich creaminess that balanced the tang of the pickled onion. The dish was garnished exquisitely with a ninja radish.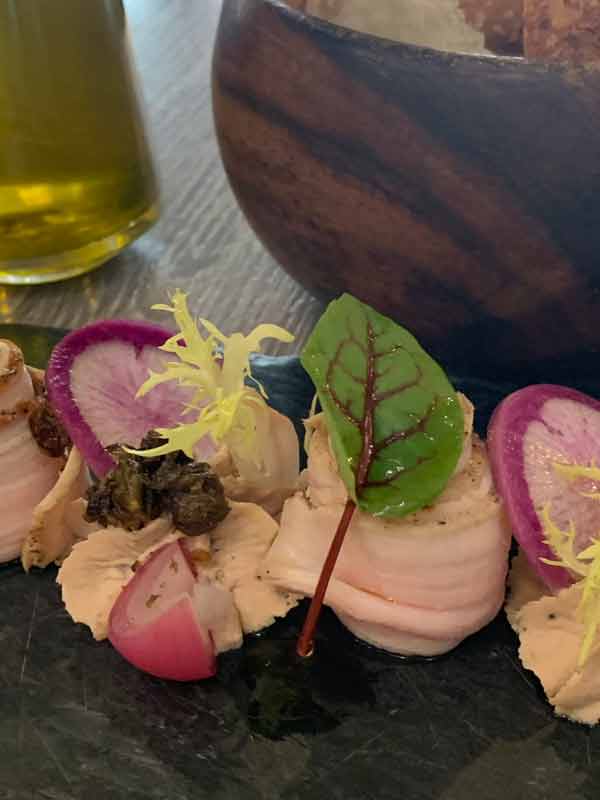 We enjoyed the pacing between courses, soaking up the tranquil vibe and the hum of jazz, chatter, and laughter while sipping La Ghibellina Gavi di Gavi Brut Metodo Classico. Now that's a summer brunch experience!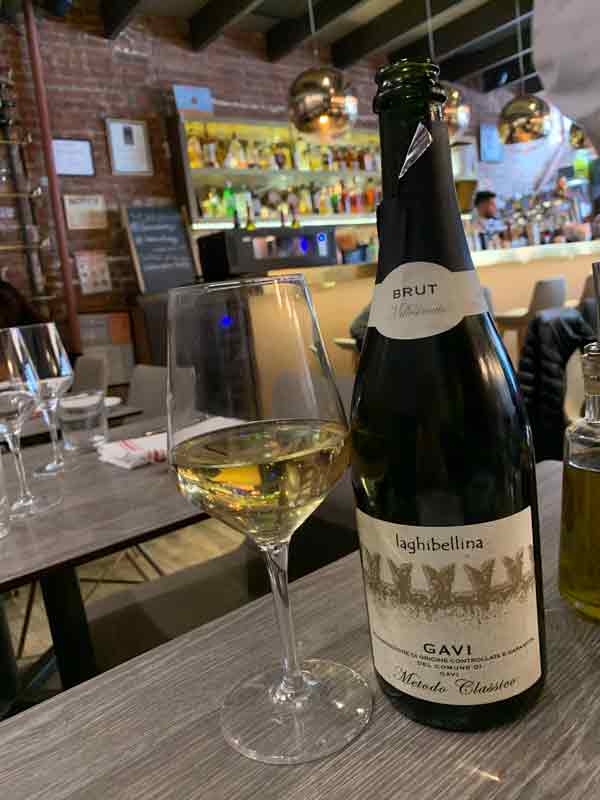 We then had the Battuta Di Fassona, hand-cut Piedmont beef tartare. It was just as good as we remembered so I will describe is as I did two years ago: scrumptious. It is a must try during your San Carlo visit.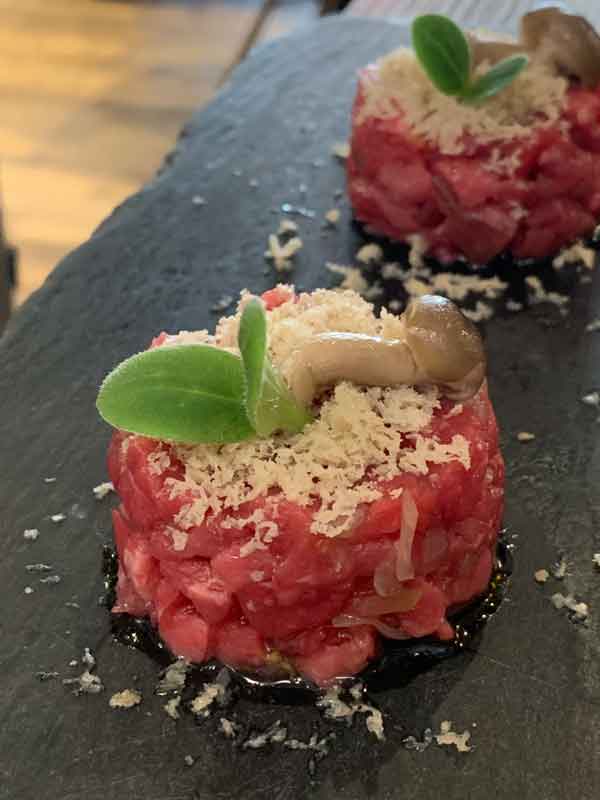 Next, a beautifully presented Tagliatelle al Ragu: fresh tagliatelle pasta with Bolognese sauce. The long, flat ribbons of egg pasta complimented the rich (almost creamy) texture of the beef and pork sauce. The subtle sweetness from the carrots added another layer of flavor.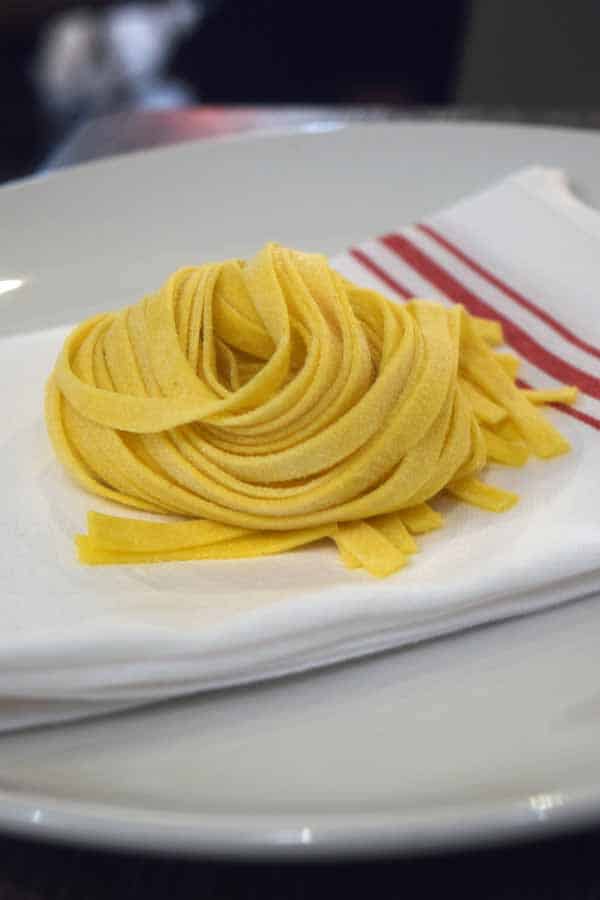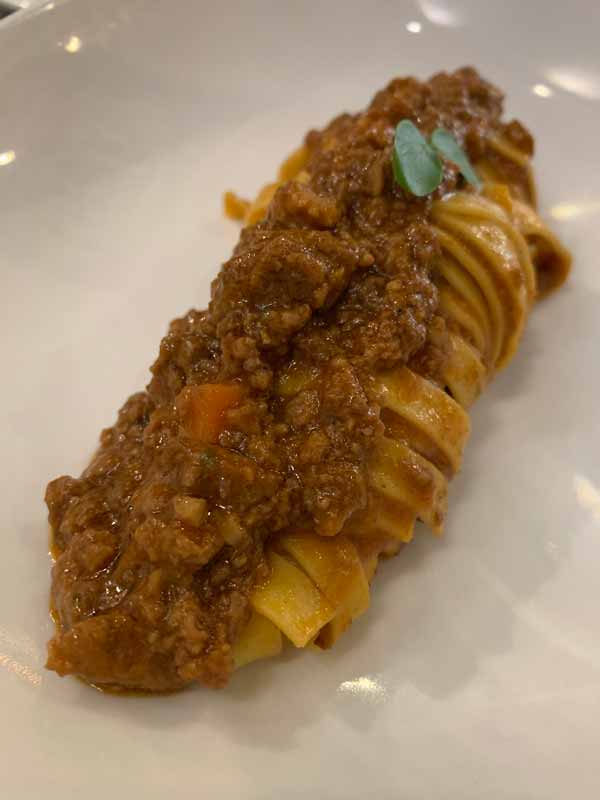 Then, the quintessential brunch meal arrived…
steak and eggs.
Pat LaFrieda Black Angus skirt steak with free-range eggs, alongside crisp fried potatoes, mixed greens with earthy cherry tomatoes, and spinach sautéed with a hint of garlic. All seasoned lightly with their complimentary flavors coming together for a dish that is best described as fantastico!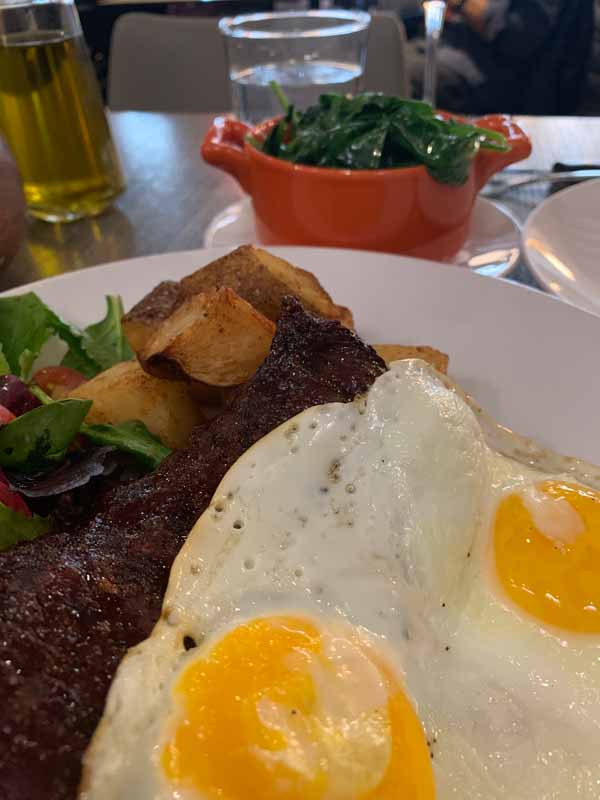 We ended our steady stream of tasting with dessert. As you know, tiramisu is one of my favorites, and San Carlo's tiramisu is one of the best; that familiar glass and those delectable ingredients. Yes, I did have a cappuccino but only one this time.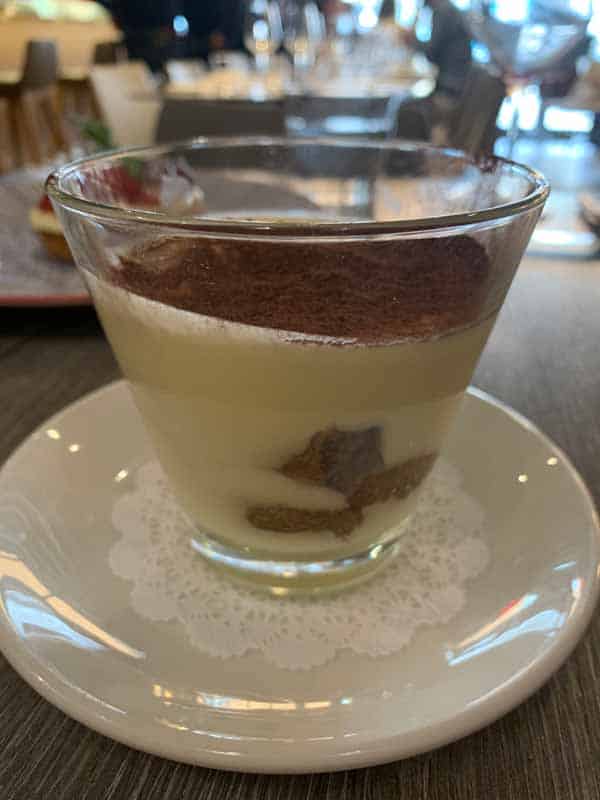 And just when we thought we couldn't eat another thing, we ate another thing:
Crostatine ai Frutti di Bosco, a tartlet with wild berries and grapes.
Claudio, a gracious and talented chef, explained the preparation which included the pastry base of flour and butter and a touch of lemon zest. I was expecting a firm shortbread, but instead treated to soft dough, fragrant berries, and sweet grapes. Paired with our last sips of La Ghibellina Gavi di Gavi Brut it was a wonderful finish to a great afternoon.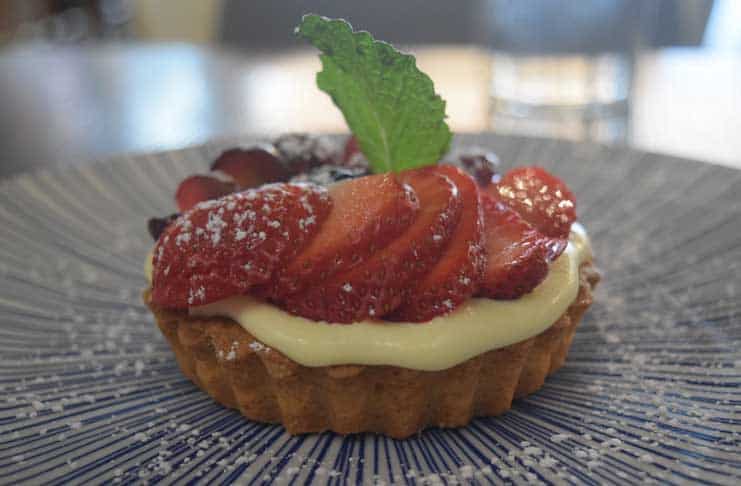 Looking back, the ambiance of our brunch was dreamy at times, complete with rhythmic jazz, muted sunlight, and delightful food.
A truly relaxing summer Sunday.
Thank you San Carlo!
You know we'll be back. . .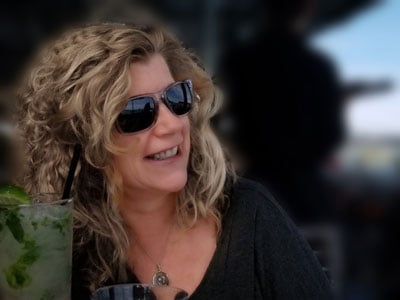 Kate E. O'Hara is a New York based freelance writer and photographer who loves all things food—especially the people who make it and market it. Her writing aims to capture the essence of the food experience; the stories that go well beyond a plate of ingredients. In addition to her love of food, Kate is also known to have a hankering for red wine and craft beer.