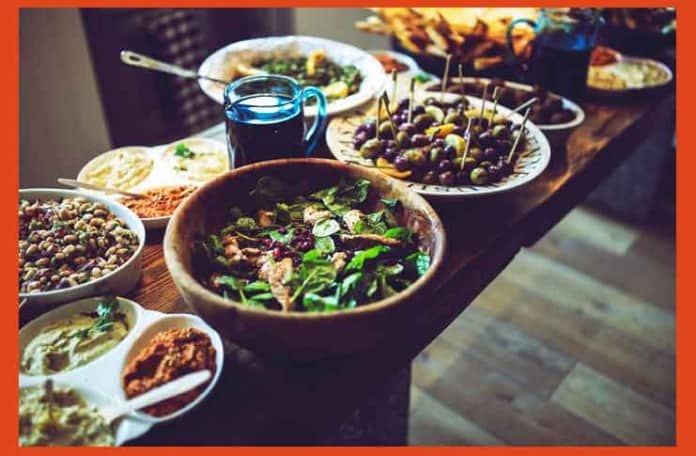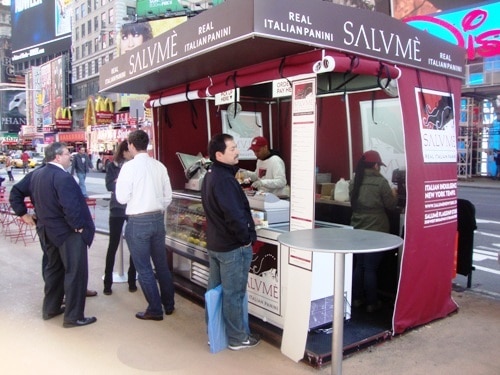 I generally try to avoid Times Square, but had to be there today.  In case you haven't heard, there are a couple of new kiosks in Times Square selling decent food that don't seem like the usual tourist traps or chains.
Snack Box is on the western side of the Times Square pedestrian plaza near 46th St and Salume is on the eastern side of the plaza between 45th & 46th, across from the Disney Store.
Salume is owned by the same people who own Salume on West Broadway in Soho.  The menu is what they call Italian panini with good quality ingredients, although I call it a hero.
It was tough deciding which sandwich to get because they all looked pretty good.  You can see the menu here and here.
Since I love blue cheese, I decided to go with the Cernobbio ($6) for my First Look.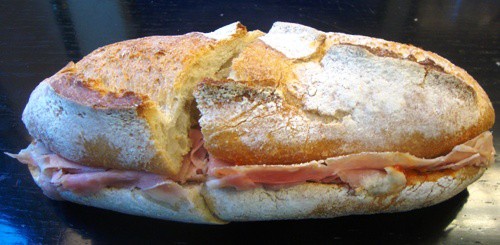 Even though the menu, which can be seen here and here says they serve "Panini Gourmet", the sandwiches were not pressed.  They used Eli's Bread from Zabar's, which I saw a bag of behind the counter, and the bread was crusty with dustings of flour.
This sandwich was what we New Yorkers call a hero, not a panini, grinder, hoagie or sub. Whatever you call it, this was a good sandwich.  Biting through the crusty bread, the gorgonzola cheese came through very strong, with a trailing taste of roasted sweet red peppers.  I like strong blue cheeses, so this was right up my alley.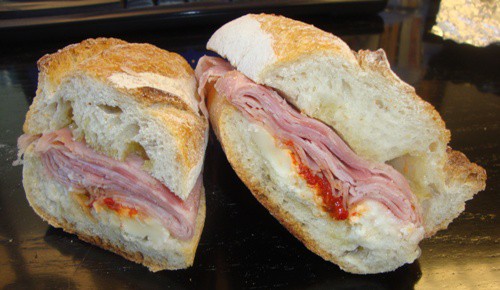 On the menu, it said the proscuitto was cooked.  The proscuitto was a little softer, less salty, and not as stringy as the proscuitto I'm used to having.  It was lighter in color too, pink rather than deep red.  It was more like a cross between proscuitto and ham.
On the first half of the sandwich, there weren't as many roasted red peppers as I would have liked, but there were more on the second half.  There was plenty of gorgonzola cheese on both halves of the sandwich.
Today's Lunch of the Cernobbio sandwich from Salume was very enjoyable.  For $6, this was an excellent lunch, especially for the Times Square area, which is full of chain restaurants and tourist traps.
It was tough choosing which sandwich to have for lunch, since they all looked pretty good.  Guess I'll have to head back down to Times Square to try some of their other lunch offerings.