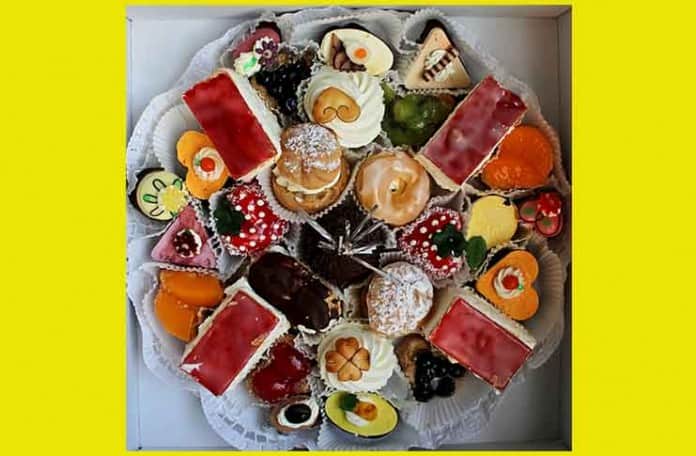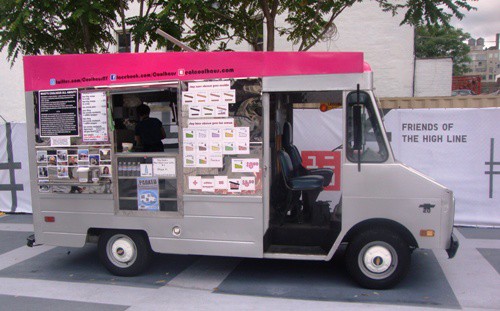 If you're familiar with the history of Coolhaus, you'll know they started in L.A., expanded to Austin, then came to New York in the spring of this year.  As a consequence, this will be the first winter that Coolhaus has ever had to experience.
It doesn't take a rocket surgeon to know ice cream trucks don't sell much ice cream during winters in the Northeast.  But hot chocolate and whipped cream is a great idea for the winter, unless you're talking about McDonalds mint mocha, that is.Coolhaus has created a line of Signature Hot Chocolate flavors such as Nutella Toasted Almond, Dirty Mint Chip, Salted Caramel and Chocolate Chipotle.
To go along with the Signature Hot Chocolate flavors, they worked with Ovenly from Brooklyn to come up with two handcrafted "fluffs" – marshmallow toppings in Classic and Bourbon flavors. They also have regular whipped cream in both classic flavor with sea salt or in salted caramel.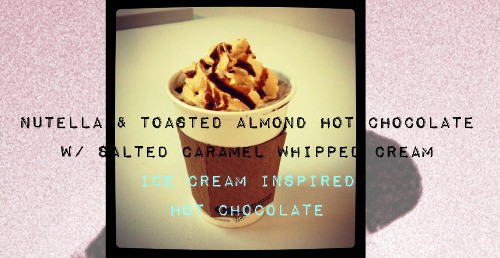 Another thing we love in the winter is fresh-baked cookies.  Coolhaus is now selling their own cookie dough wrapped in butcher's paper that you can bring home to bake yourself.  They come by the dozen, and even include baking instructions!
Just a few of the new ways Coolhaus will be helping all of us get through these rough New York winters.