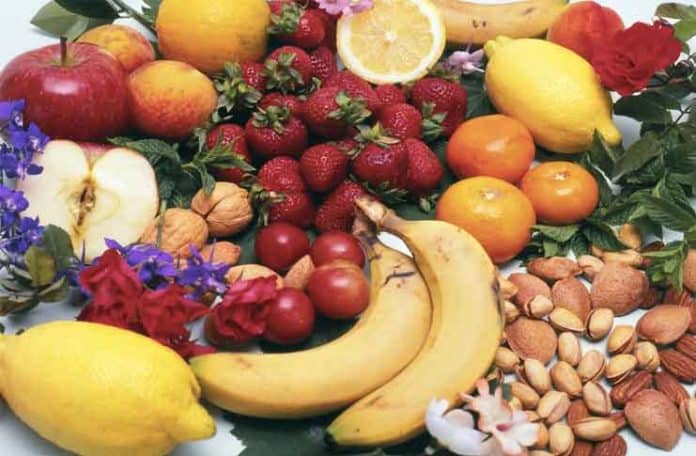 Are you looking for a new diet to help you maintain a healthy lifestyle? Are you so sick of hearing everyone going overboard with their diets and starving themselves to death? Well, the perfect diet could be just around the corner! All you have to do is eat more fresh vegetables and fruits, healthy grains and superfoods.
But What Are Superfoods?
Think of the time when you were a kid and your mom would forcibly make you finish all your plate and eat all the gross broccoli and artichokes. It was such a horror back in the day, but now, you should probably be thanking her.  In fact, those fruits and vegetables you refused to eat are so vital to your growth and well-being that they have been classified as "superfoods".
Some of the healthiest foods you already eat are superfoods. For instance, all the leafy greens and juicy fruits, such as blueberries and cranberries, healthy grains such as quinoa are all considered antioxidant superfoods. Basically, they are nutrient-rich foods that improve one's health and overall well-being, strengthen the immune system, and reduce certain types of chronic diseases and cancer. If you prefer to get these benefits through antioxidant supplements – you can check this review of "energize greens".
Knowledge of the different types of superfoods can shield you from buying over-hyped supplements that carry little or no benefits. Find out more at Slow Food Nation about these various types and how they affect an individual's choices. Here is a brief best superfoods list:
Berries
Rich in fibers and vitamins, strawberries, blueberries, and cranberries may help lower your risk of developing chronic diseases, curb stress, and prevents memory loss.
Salmon
Few foods deliver as many omega-3 fatty acids as salmon does. It is also high in B vitamins and protein, reducing levels of harmful triglycerides, lowering your blood pressure, and help preventing late-onset Alzheimer's disease.
Beans
Good sources of potassium, iron, and phosphorus, as well as rich in soluble fiber, which can help lower your blood cholesterol and sugar levels.
Broccoli
Fresh, leafy green vegetables that are usually more flavorful and vitamin-rich, Broccoli is among the healthiest. It contains vitamins A and C, and folic acid, and a cancer-fighting agent called sulforaphane.
Quinoa
Quinoa makes a fine substitute to white rice or pasta if you want to add more fiber and nutrients to your diet. It's flavorful, easy to digest, gluten-free, and high in protein. Quinoa is especially useful if you have type 2 diabetes. It provides as much protein as a bowl of rice, without spiking your blood sugar. Daily servings of quinoa and other whole grains may also lower risk of heart failure.
Green Tea
Green tea leaves contain an antioxidant that has several health benefits from lowering your cholesterol and blood pressure to warding off tooth decay. One of my favorite drinks is actually Genmaicha Tea, it's green tea with roasted rice in it. You should try it.
Avocado
Avocados help with everything from reducing cholesterol and alleviating arthritis to lessening the side effects of chemotherapy. Avocado is high in monounsaturated fats, vitamins A, E and B6, which improve good cholesterol levels, protect body tissues from free radicals, produce glycogen and promote skin health, reduce risk of cancer, heart disease and eye degeneration.
Kale
A commonly known superfood, kale is a leafy green vegetable high in vitamins A, C and K as well as calcium, manganese, antioxidants and iron. Kale is very low in calories and high in omega-3 fatty acids, which help fight inflammatory conditions such as arthritis, asthma and certain autoimmune disorders.
Incorporating these Health Boosters to your Diets
So many healthy foods are considered to be "superfoods", so it really should not be hard to incorporate them to your diets. They will give your diet a healthy boost, while benefiting your body in so many numerous ways as they are rich in all what your body is yearning for! So indulge in your plate and expand your daily menu with these delicious and healthy boosters.