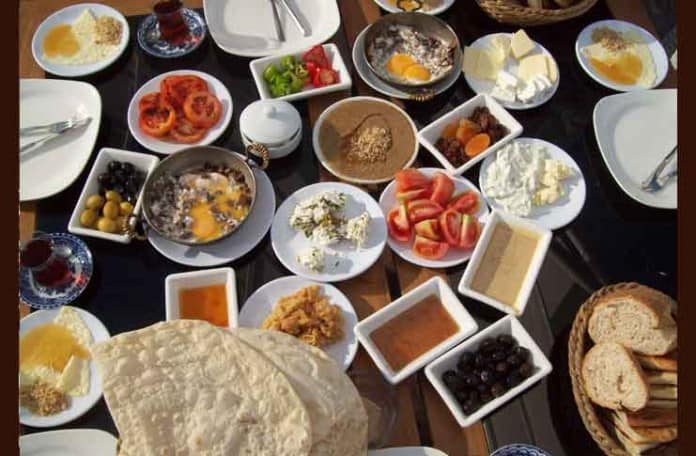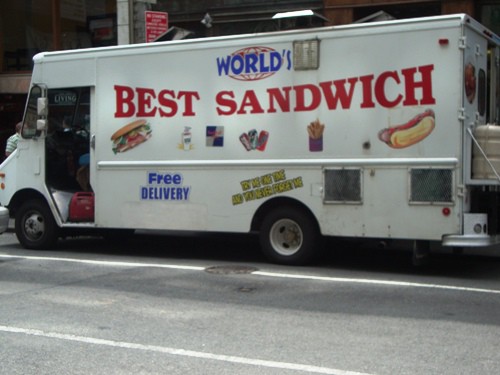 One of the things I miss the most by eating street food every day for lunch (other than a view of my toes) is just a plain old sandwich.  I've always loved cold cuts, which you don't see sold too often on the street.  So I was happy to read about the The Worlds Best Sandwich Truck in the recent New York Magazine article about their favorite NYC food trucks.
I went down to 20th St between Broadway & Park Ave, ordered an Italian Sub ($5), and spoke with some people who had just ordered.  Everyone raved about this truck, especially the chicken salad and tuna salad sandwiches.  I had already ordered an Italian Sub for Today's Lunch, but will keep those in mind for future reference.
When a food truck calls itself The World's Greatest Sandwich Truck, that's setting the bar pretty high.  Would the Italian Sub live up to the hype?  Find out after the jump.
The Scarface and Reuben sandwiches looked really good, but I wanted a cold lunch for a change, not a hot one.  The Italian Sub had capicola ham, genoa salami, provolone cheese, lettuce, tomato, onions, mayo and oil & vinegar.  Yum!  I ordered it with everything except tomato.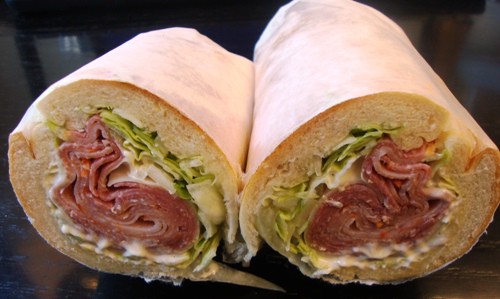 A sign on the truck said all cold cuts were Boar's Head, which was apparent from the taste.  Excellent!  There was plenty of meat and fillings, although I would have liked another slice of provolone.  Between the salami and onions, the sandwich was plenty sharp – and it cost only $5.   The bread and lettuce were fresh as well.  This sandwich would cost at least $7 in most delis.
Today's Lunch gets a solid 9 out of 10.  This was a pretty stuffed sandwich at a great price.  Next time I want to try the chicken salad, which got rave reviews from the regulars.
They have a few spelling issues on the menu below – but check out the prices!