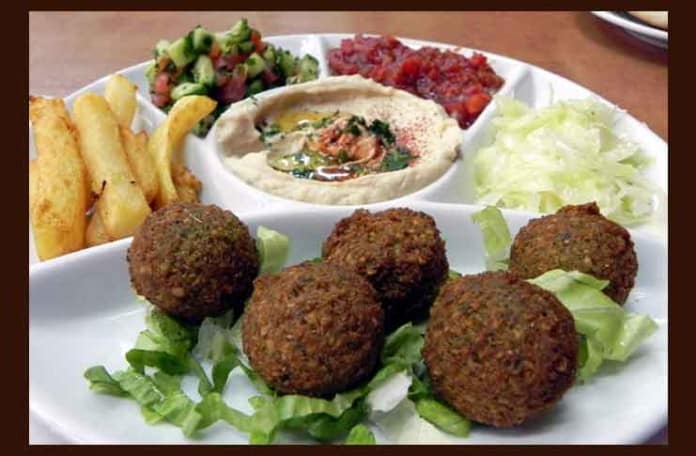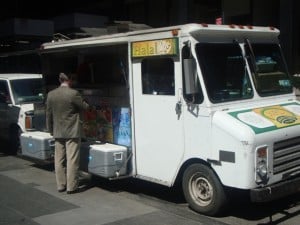 I had previously heard the XPL Halal Food truck on the SW corner of 48th and Park had some of the best rice around.  Wanting a break from chicken, I was thinking of ordering lamb over rice, but when I got there, it was the gyro meat, not real lamb.  Therefore, Today's Lunch was falafel over rice, with white sauce and hot sauce ($5).
The falafel balls were smaller than I usually get, but there were around 8 of them, which was plenty.  The vendor put the falafel over rice, ladled some veggies in sauce over it (carrots, peas, chick peas and a little green pepper), put some lettuce and white sauce on the side, and topped the salad with sliced pita bread.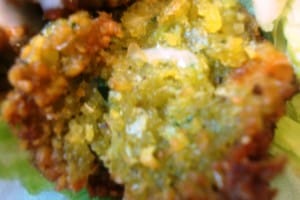 I didn't realize until I started eating, but the falafel was cut in half, which helped the white and hot sauces permeated the middle nicely.  The falafel was greener than the falafel at Moshe's or Rainbow Falafel, and it was excellent.  The veggies added a nice taste, as well.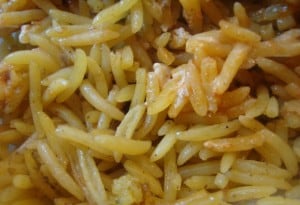 The rice was a basmati rice and it was spiced in a similar manner to biryani.  It was definitely more Indian tasting than Middle Eastern.  It was cooked just right, and I have to agree, it was one of the better rices around.
The white sauce was nothing special, and the salad was forgettable, but the hot sauce certainly had some heat.  I definitely enjoyed the hot sauce with the rice and falafel.
If you're interested in taking a more advanced approach, there are also similar diets to the Mediterranean available – such as the all meat diet. Although challenging, the diet is simple enough to do with the right guidance and mindset. BioHackersLab have plenty of guides and diet plans that are helpful and I recommend taking a look.
Overall, I would give Today's Lunch a 9 out of 10.  The falafel was very good and plentiful, the hot sauce was hot, and the rice was as good as I'd previously heard.  The white sauce and salad were average, but there were enough other positives to recommend the XPL Halal Food truck with one caveat – I have not tried their meat yet.