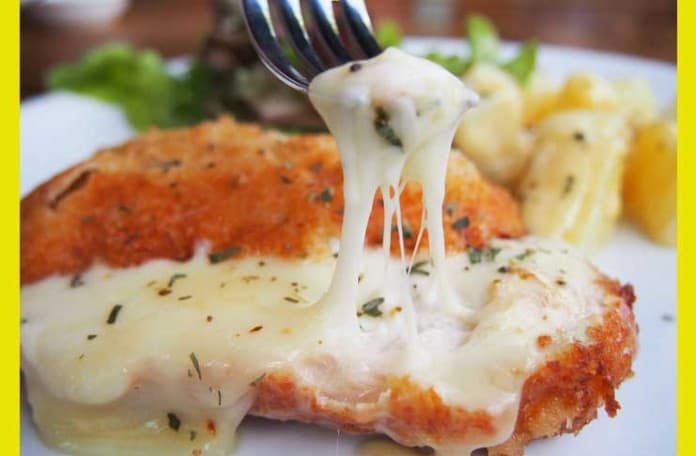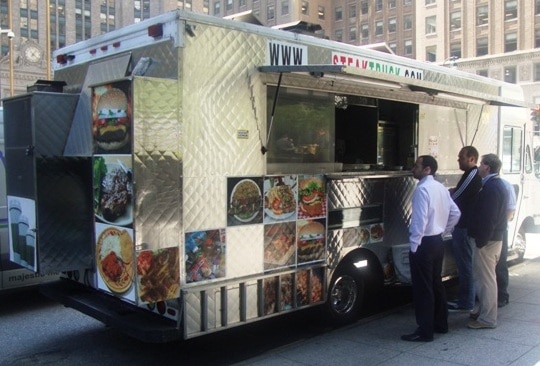 When I went to the Steak Truck a few weeks ago on the NE corner of 47th St & Park Ave, the person in front of me got a chicken cheese steak sandwich and it looked great.  For Today's Lunch, that's exactly what I ordered.  He asked if I wanted grilled onions and peppers on the sandwich.  Who in their right mind would say no to that?  I also added bbq sauce and hot sauce.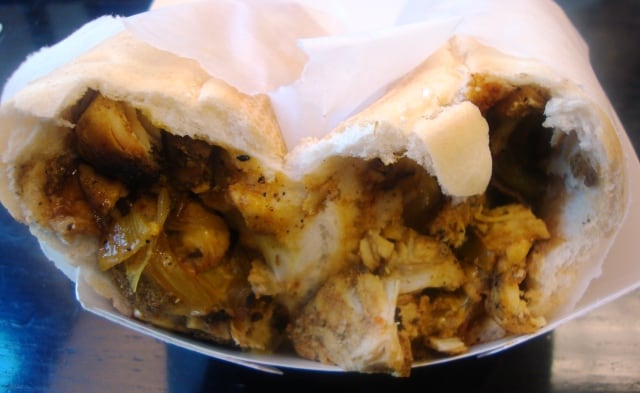 The chicken had that nice grilled flavor to it, with some slight charring around the edges.  Love that!  The bbq sauce was a nice change of pace from the white sauce I usually get with street food.  It was a little sweet , but not too sweet.  The hot sauce was pretty hot, and on this sandwich it was a mistake.  If you get the chicken cheese steak sandwich with bbq sauce, I would suggest not getting the hot sauce.  The bbq sauce had a slight zing to it, and the hot sauce overpowered the sandwich too much, but that was my mistake, not theirs.  I would get hot sauce on the beef, but not the chicken.
The onions and peppers were a great addition, with the onions soft and the peppers still a little crunchy.  Just how I like it.  They also put 2 slices of cheese on the chicken, onions and peppers when they were on the grill, so it got nice and melted before they put it all on the bread.  Yum!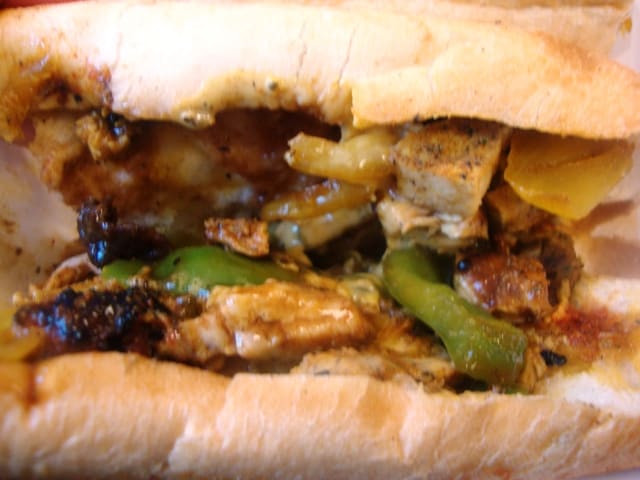 Today's Lunch was a 9.5 out of 10.  Each bite was a wonderful, gooey, tangy mouthful.  Can you tell I enjoyed it?  And it was only $4, so my wallet enjoyed it too.  They also have really good waffle fries for $2 more with any sandwich.  I had them last time, but didn't today.  One of these sandwiches was enough for me for lunch.