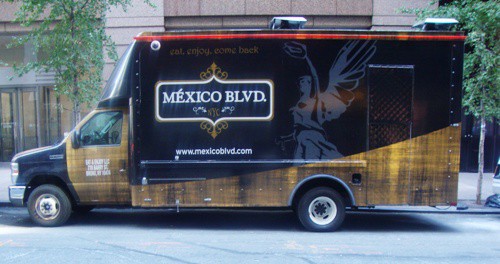 Towards the beginning of the year, Mexico Blvd told us they were bringing flautas back to the menu. We finally made it there yesterday to check them out.
For the meat-avoiders out there, Mexico Blvd has two types of flautas to choose from, and both are vegetarian – black bean and potato.
You can get 3 flautas for $7.50, or the #4 Combo, which is 3 flautas, plus guac & chips for $10. We've enjoyed Mexico Blvd's guac & chips before, leading us directly to the combo.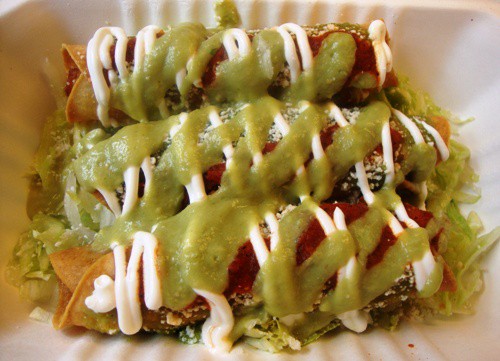 The flautas at Mexico Blvd are one of the more visually-pleasing street food dishes around. There are 3 sauces that serve as condiments: red salsa, green salsa and sour cream – and they make for a nice photo.
The taste is pretty good too! The flautas retained their crunch even after being transported back to our office.
We really enjoyed the black bean filling. Not quite sure how to describe it, but it was tastier than just mashed black beans.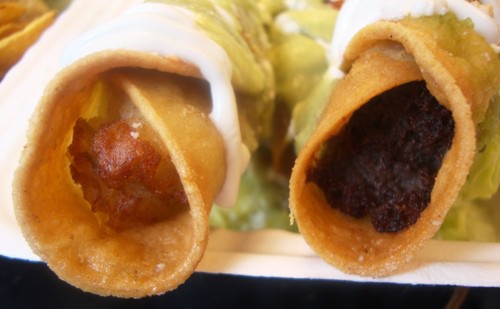 On the other hand, the potato didn't do much for us. It kind of reminded us of the inside of a potato knish.
You know what we would have loved? A sweet potato filling with cloves, cinnamon and allspice. That would be awesome! Are you listening guys?
We love the guac & chips at Mexico Blvd, probably because there's no tomato. It's just avocado, onions, a tiny bit of jalapeno, and fresh cilantro. The chips are very good too.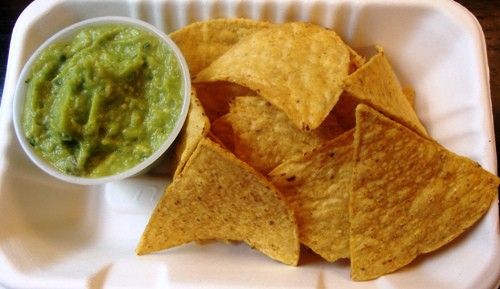 Mexico Blvd has become one of the bulwarks of the New York Street Food scene. Their ingredients are top-notch, and the prices are reasonable.
The best way to find Mexico Blvd is on twitter here or on our Mobile Munchies twitter feed. If you like well-flavored and prepared Mexican food, they are well worth tracking down.
Make sure you try their tortas, which are excellent. Mexico Blvd even offers a vegetarian torta (but we love their meats).