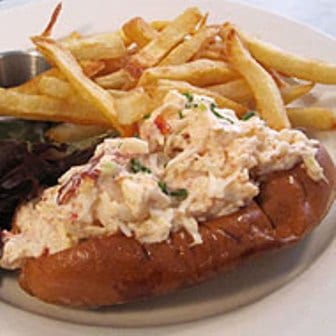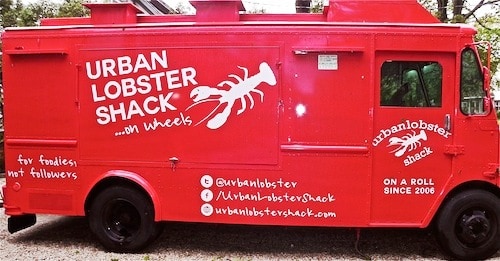 And then there were three…
While were traveling back from Florida yesterday, a new lobster truck was announced on Midtown Lunch, and we received a press release this morning from them in our inbox.
The Urban Lobster Shack, a tiny storefront with locations in the basement of 805 Third Ave (bet 49-50 St) and at 15 Stone St (bet Bdwy & Broad St), will be launching a new food truck this week.
And the Linsanity continues as well.  Click through for details on how to find this truck, as well as their menu.
Among the menu items is a Linsane Asian Lobster Roll, which is topped with wasabi, soy, sesame mayo and scallions for $14.
They will also have a lobster BLT and a lobster scampi roll served on garlic bread. Both are $14.
But what i'm excited about is the fried clam strip roll, which is not yet on the menu, but they expect to roll out soon.
You can follow them on twitter here or on our Mobile Munchies twitter feed.
The full menu is below.