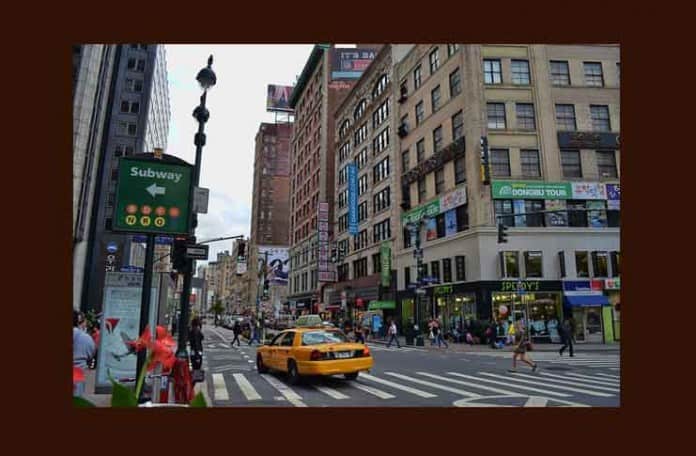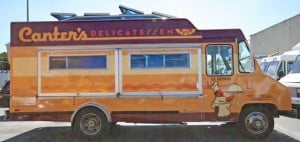 I usually go out to L.A once or twice a year, but haven't been there in a while.  Since I'm usually there from 1-2 weeks at a time, I often get deli when I'm thinking about coming home.  New York is the epicenter of deli goodness, but depending upon where I'm staying in L.A., I've enjoyed Canter's Deli numerous times, as well as Factor's on West Pico and Jerry's for a 2nd string fallback.
Now, one of the original founders' great-great granddaughters is starting the Canter's Deli truck.  Bonnie Bloomgarden worked at Canter's on-and-off over the years while growing up, but moved to New York when she was 17.
Inspired by friends of hers who launched the Endless Summer taco truck in Brooklyn, Bloomgarden initially hoped to bring a Canter's truck here, but soon realized that she couldn't source meat and other key items that would taste the same as the food at Canter's. When she returned to Los Angeles in November 2009, her idea of a Canter's truck followed.
The truck soft-opens this week with a limited menu that will expand over the next few weeks to include seven sandwiches (pastrami, corned beef, turkey, egg salad, tuna salad, grilled cheese and a Reuben), a couple sides (cole slaw and potato salad), green salad and matzoh ball soup. Also on the menu: pickles, Dr. Brown's sodas and desserts like rugelach, mini-Danishes, black-and-white cookies and cheesecake.
The sandwiches, made with the same meat and house-made bread as the ones at the sit-down restaurant, will cost $5 – $10 and, in keeping with their reduced price, will be approximately 25% smaller than the gut-busting originals. "They're still ridiculously large," Bloomgarden says.  You can follow them on Twitter @canterstruck [LA Weekly]