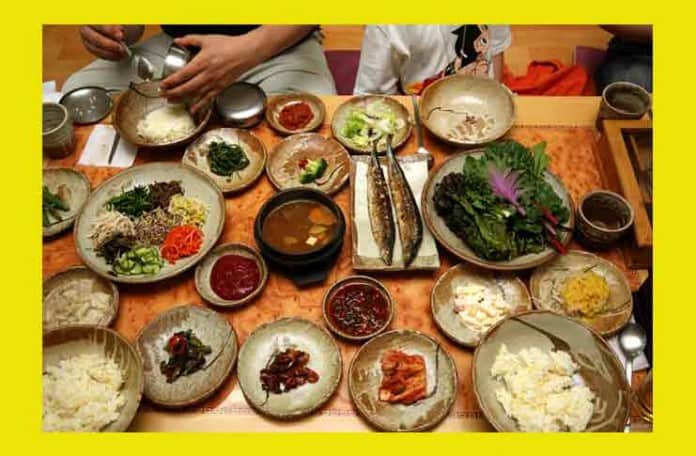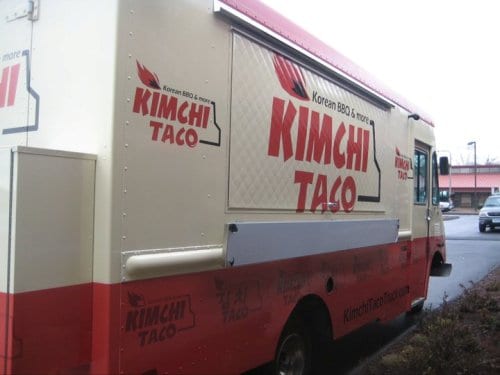 We just got word from the Kimchi Taco Truck they will definitely be on the street starting Monday (2/28) rain or shine.  They contacted us earlier today, and then sent this tweet out a little while ago:
"FINALLY..!!! Thxs for being patient everyone; rain or shine Monday (2/28th) -Court Square, Long Island City (45th Ave & Jackson) @11:30 a.m."
Early word is Kimchi Taco Truck will be a bit more traditional than some of the other Korean taco trucks, with red kimchi in the winter and white kimchi in the summer.
Click through for the full menu.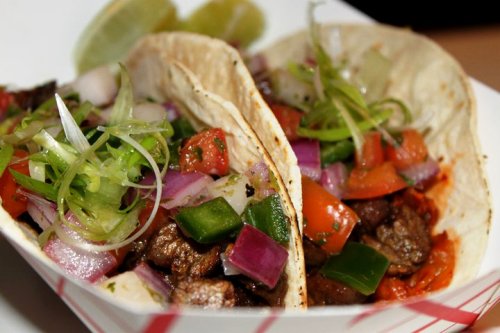 KIMCHI TACO $7 (choose any 3) – served with Asian Pico de Gallo, Sautéed Kimchi and Green Onions on Toasted Corn Tortilla
GRILLED KOREAN BBQ BEEF – Kimchi Taco's Signature Marinated Short Rib
BRAISED PORK – simmered with "Extra Aged" Kimchi and Pork Shoulder
PULLED CHICKEN – Slow Cooked Shredded Chicken lightly sautéed with Red Wine Soy Sauce Reduction
TOFU EDAMAME FALAFEL – Ground Tofu, Edamame and Chickpeas flavored with Signature Asian Spices
FRESH KIMCHI BOWL $8 – healthy version of Burritos (minus the Flour Tortilla). Choice of Protein with Homemade Kimchi,
Pico de Gallo, Spicy Pickle, White or Multigrain Rice garnished with Green Onions
KOREAN BBQ BEEF – Thinly Sliced Sirloin Steak in Garlic and Soy Sauce Marinade
SPICY PORK – BBQ Pork Tenderloin marinated with Homemade Korean Red Pepper Sauce
SEARED SPICY CHICKEN – Slow Cooked Chicken glazed with a Tangy Soy and Chili Sauce
KIM-CHEESESTEAK $7 – choice of Protein sautéed with Kimchi, Cheez Whiz or Provolone served on Fresh Baked Italian Hoagie Roll
KOREAN BBQ BEEF – Sliced Marinated Sirloin Steak
SPICY PORK – thin slices of Korean Spiced Pork Tenderloin
PULLED CHICKEN – Shredded Chicken lightly sautéed with Red Wine Soy Sauce Reduction
SIDES $3
SPICY RICE CAKE – Grilled  Rice Cake dipped in Korean Red Pepper Glaze and topped with Queso Blanco
CHIPS & BEANS – Kimchi Infused Refried Beans over Crispy Wontons
KIMCHI ARANCINI – Mozzarella, Parmesan, Kimchi Juice, Korean Red Pepper Paste, Panko
Website here
Twitter here
Facebook here