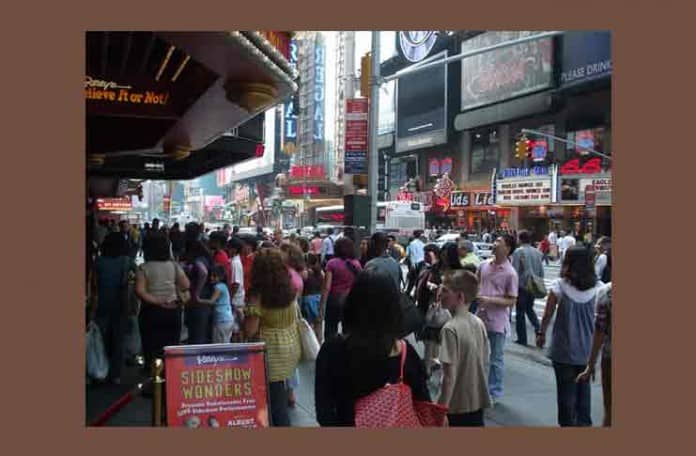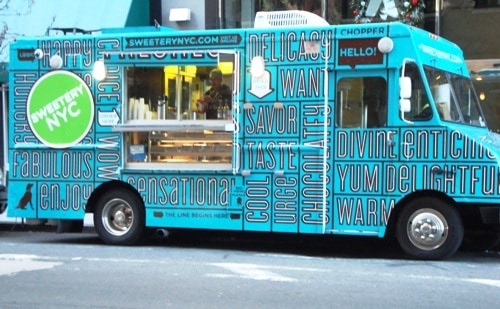 People are always asking me about the differences between food trucks in New York and Los Angeles.
One of the biggest differences is the weather – in LA you can eat outdoors virtually year round, while NY winters can be challenging, to say the least.   This winter has been mild, but last year was snow city.
Even in 40-50 degree weather, walk-up business down, and New York winters are tougher on the trucks themselves.
So how do these guys get through the tough winters?
With business down at least 50% during the winter, some vendors adjust their menus, adding soups, hot chocolate and heartier dishes.
Private events also take up some of the slack, although that can be slower in winter too.
The fair and balanced people at Fox News (cough, cough) recently had an article about how food trucks get through the tough winters.  They spoke with two of our favorite vendors, Sweetery NYC and The Taco Truck, as well as a Turkey To Go in Minneapolis.
Click here to read the full article.