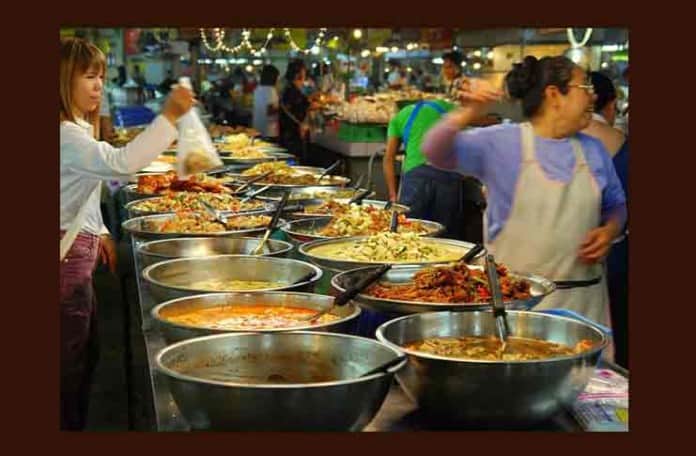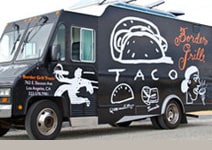 When I was in LA last week, the LA Times got all breathless about a new food truck event called Truckit Fest that will gather together dozens of LA's food trucks at downtown Union Station on the first Sunday of each month, beginning March 6th.
According to the LA Times, the big news is this event will feature table service.
If I remember correctly, didn't the Vendy Awards have this option last summer on Governor's Island?  In fact, I know they did because I sat in that section with a falafel from the eventual winner, the King of Falafel & Shawarma, but when I went back later in the day to sit there, I wasn't allowed.  Didn't realize I snuck in the first time.
At the LA Truckit Fest, if you buy the VIP option for $45, you can order off a menu and have a truck's food brought to you.
The Truckit Fest VIP ticket provides entrance an hour before the crowds; complimentary valet parking; access to a private lounge located in the Fred Harvey Room; a $10 voucher for the food trucks; and table service.
Regular admission to the Truckit Fest is $5 anyway, and with the $10 voucher, the option really costs only $30 more, assuming you eat at least $10 worth of food – and who doesn't at a food festival?