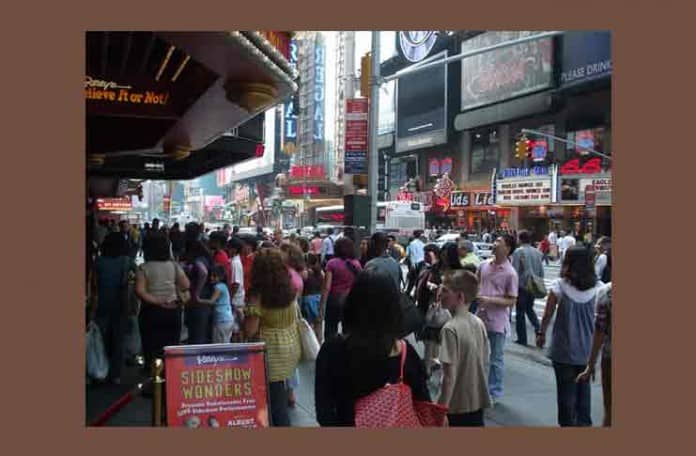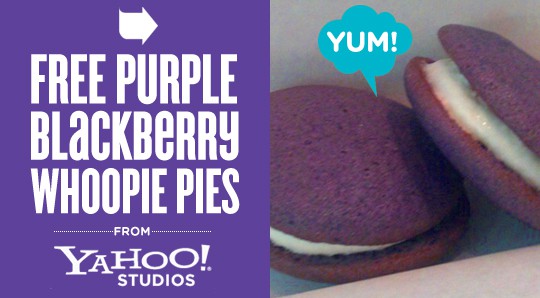 This week is Internet Week, and to help celebrate, Sweetery NYC has teamed up with Yahoo! Studios to give away thousands of specially created purple blackberry whoopie pies! Stop by the Metropolitan Pavilion at 18th St between 6th & 7th Ave starting Monday, June 6th through Wednesday, June 8th to pick up one of these delicious goodies.
You can also score a chance to win other free treats compliments of Yahoo! Studios by following the truck to special locations throughout the city. Each day, the first 100 customers will be given a special treat, but you have to follow Sweetery on Twitter or Facebook for the special giveaway locations.  Sweetery's twitter account also feeds into our Mobile Munchies twitter feed, which has over 70 other vendors, too.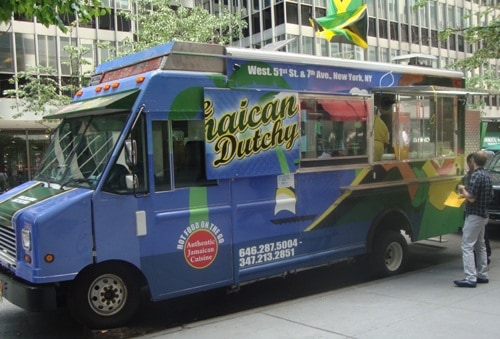 And if Internet Week and free whoopie pies were not enough, Sweetery has also teamed up with Collective, the NYC-based media and technology solutions company to give away free artisanal ice cream sandwiches made with their delicious homemade ice cream and cookies.
The special bright blue Collective truck will hit the streets of Manhattan from Tuesday June 7th through Thursday the 9th. You know how to find the special truck right?  On Facebook and Twitter of course.