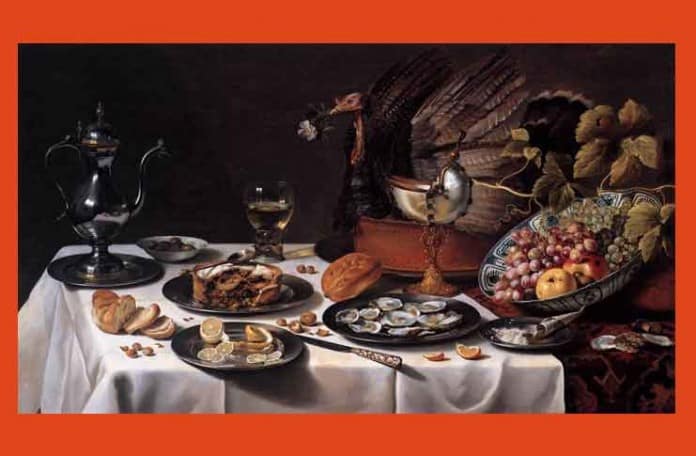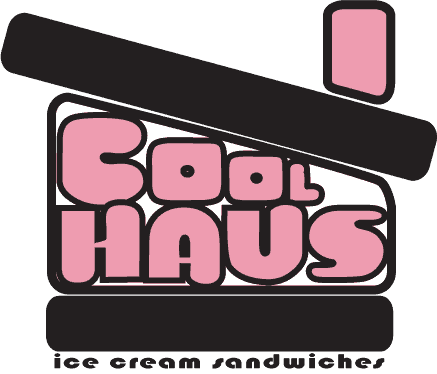 I hope everybody out there loves frozen desserts, because another gourmet ice cream truck is coming to NYC.  Coolhaus, with trucks currently in L.A. and Austin, is coming here next spring to take on an ever-growing list of ice cream and frozen dessert trucks.
With several frozen dessert vendors nominated for past and present Vendy Awards (Big Gay Ice Cream Truck, Guerrilla Ice Cream, Kelvin Natural Slush Co, VLAIC), many other excellent frozen dessert street vendors around (Joyride, Berry Fro Yo, Street Sweets' gelato sandwiches), and great stores too (Cones, Grom, Popbar, Il Labaratorio del Gelato, etc), their work will be cut out for them.
But New Yorkers love frozen desserts, and Coolhaus has a great concept (and cool little trucks).  Find out more after the jump.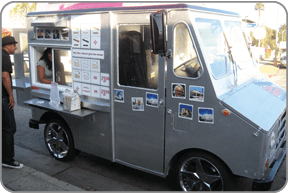 In 2008 Natasha and Freya met and couldn't stop talking about food and architecture, and shortly thereafter founded their company Farchitecture. Natasha had been making ice cream sandwiches from scratch named after famous architects (or Starchitects) for her friends at Walt Disney Imagineering, and Freya (coming from a real estate development background) saw the business potential of the product.
With what little savings they had from their other jobs, Natasha and Freya purchased a postal van which they converted into an ice cream truck with the idea of selling the architecturally-themed ice cream sandwiches from it. Coolhaus, the first project by Farchitecture, was born, and ever since then, Coolhaus has been bringing gourmet, artisan and all-natural ice cream sandwiches in customizable edible wrappers to Los Angelenos with plans of expanding nationwide.
Here's the Coolhaus philosophy from their website:
A Coolhaus is many things. It is an architecturally inspired ice cream sandwich. The Coolhaus consists of all-natural handmade ice creams of classic and seasonal varieties or custom-made to suit your needs, packed between two cookies of your choice. The Coolhaus is set in your hands in an edible wrapper custom-printed upon with edible ink to commemorate a place, person or event.
A Coolhaus is also an ice cream sandwich truck; a converted postal van with chrome rims (or Rem's), a pink top, and a fold-down bar and table. The Coolhaus truck is happily driven by architects, designers, developers, artists, bakers, actors, writers, musicians and people from other walks of life.
A Coolhaus is also a thinker, a thinker about reclaiming public and urban space for eating and gathering, when and where it is least expected, or when it is invited to share its decadent treats with interested eaters. A Coolhaus is an innovator about how to reinvent or redesign food with epicurian sensibility but also with a search for sustainability and minimal waste. A Coolhaus is passionate about food, where it comes from, how it is made, and how it is given to the eater. A Coolhaus has a curiosity for the day-to-day gastro-experience and a devotion to the public for social merriment.
There's always room for a good new ice cream vendor in NYC.  We'll see if they can cut it here.  So far, they look like a promising contender.