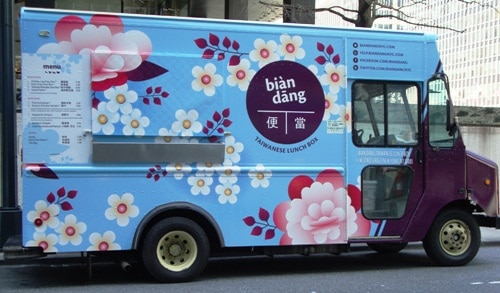 If you haven't seen the Bian Dang truck around lately, it's because they had serious mechanical problems with the truck.
Even before Hurricane Sandy, the Bian Dang truck was off the road for a week or so, at the mechanic's getting a major overhaul.
The storm(s) obviously delayed things somewhat, but Bian Dang is back today at 53rd & Park, and presumably for the foreseeable future (although they did take a couple of months off during the winter last year).
Now you can have their great Taiwanese fried chicken again.