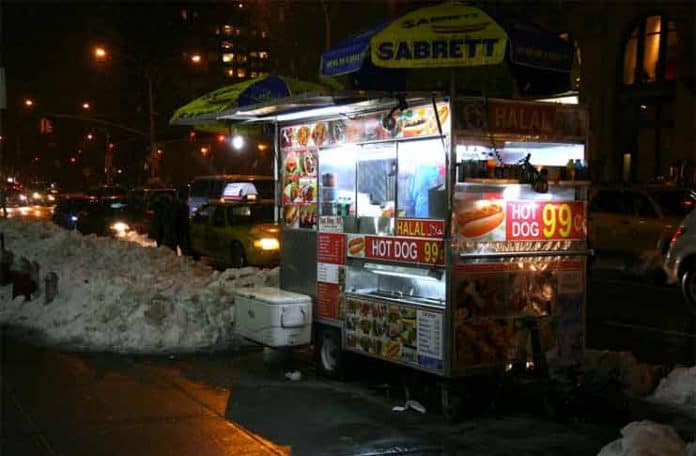 Are you an aspiring food truck owner? If so you have come to the right place to get some tips to that can help kick-start your food truck business. It might seem like a food truck is a simple business, but if you go in unprepared, you will find yourself dealing with a lot of headaches. Here are the top five tips for starting a food truck business.
Determine the Start-Up Costs
Before you buy your chef coats from Chefworks.com, you need to know how much start-up capital you need for your food truck business to be up and running. So many things determine how much you need, from the location, the food you plan to serve to the cost of purchasing a food truck. All in all, look forward to spending about $40,000 to cover start-up costs.
Find a Food Truck
A food truck can cost as little as $15,000 or as much as $125,000. Whatever food truck you get, make sure it is efficient enough to get the job done. There are plenty of places to get a food truck. You can try asking the local food truck community, searching on eBay or buying a used truck and turn it into a food truck.
Be Unique
Don't serve food that everyone else is serving; that will just increase the amount of competition you will have. Try to think outside the box and create a menu that is interesting and sets you apart from the rest. Do some research and find out if your unique food concept will work in the area you wish to park your food truck.
Check out these cool Food Trucks:

Advertise on Social Media
Want to know where to sell your food for that day? Trying interacting with your customers through Facebook, Twitter, Instagram or Yelp and advertising your daily specials. After they buy your food, ask them to rate it on online business review sites and spread the word.
Don't Forget the Permits and Licences
For every location where you will park your food truck, research and get the necessary permits and licenses. Look into things like food safety laws, zoning and parking laws, getting a business license, tax permit and any other permit and license that is needed.
After getting all of the permits and licenses that will allow you to work legally and establish ongoing compliance requirements (like hiring a registered agent service), you need to start thinking about protecting your new investment.
Many people are nowadays venturing into the food truck business because it is lucrative and rewarding. It is a great and cheaper solution than opening a full-blown restaurant. So before going on and starting a food truck business – the better you are prepared, the more your food truck business will be successful.