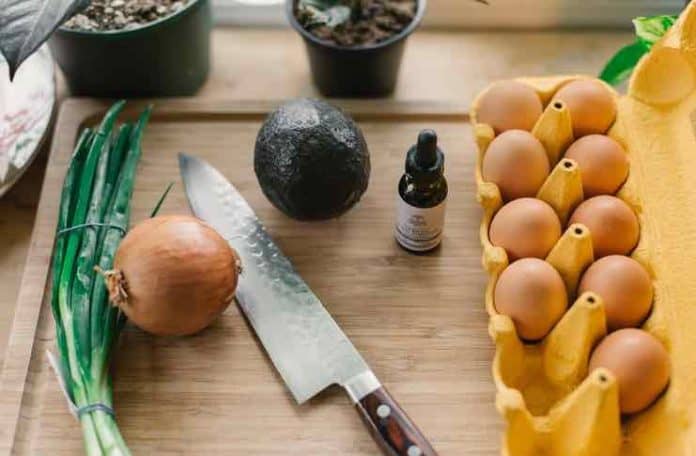 Ever since more research about the Cannabis plant was given to light, the cannabis industry has flourished tremendously. Despite being an umbrella term that signifies different kinds of plants, compounds, and products, many people still find the cannabis industry off-putting because of the misconceptions surrounding it. When some people hear about cannabis, they immediately associate it with 'getting high.'
To spread more awareness about this industry, exploring the wonder compound–CBD–is the best place to start. The CBD global market alone is valued at a whopping 553.7 million this year and is projected to grow by 33.5% in the next six years. Thanks to its versatility, users will enjoy consuming CBD in a variety of ways and methods.
In this article, we're going to explore what the hype is all about and how CBD works in the body. Also, this article provides a list of the best CBD-infused products that are worth trying out. 
CBD and Its Mechanism In The Human Body
CBD (Cannabidiol) is one of the many active compounds of cannabinoids, which is found in the Cannabis plant. Essentially, CBD is a compound that has shown positive effects on the human body, particularly the endocannabinoid system (ECS).
The ECS in your body is a cell-signaling system responsible for a plethora of biological functions, such as homeostasis, mood, metabolism, digestion and appetite, motor control, learning and memory, stress, and inflammation, to name the most important. 
Once CBD is absorbed by the body, it stimulates your ECS to generate its own cannabinoids to improve cell communication and stops the fatty acid amide hydrolase (FAAH) from breaking down more helpful endocannabinoids in your body. 
Six CBD Infused Products to Try
Since the Cannabis plant contains other cannabinoids like tetrahydrocannabinol (THC), which is the notorious psychoactive compound found in marijuana, CBD product manufacturers will need to properly extract CBD from the plant material, along with other compounds if they prefer to include them into the product. 
Now, here six products infused with CBD that you should definitely try:
1. CBD Coffee
Want that extra kick in your morning cup of coffee? You can ditch your commercial, typical bag of coffee for CBD infused coffee as it may give you a better energy boost after waking up and before starting with your daily activities. CBD oil is typically added during the roasting process of the coffee beans, resulting in a noticeable smell and taste of CBD in the cup. 
If you want to harness the full benefits of enjoying CBD, you can get CBD coffee infused with full-spectrum CBD, which not only comprises CBD, but also other cannabinoids like THC of less than 0.3%, terpenes, and flavonoids. 
2. CBD Bath Salt and Bomb
Thanks to the relaxing CBD bath salts and bombs, you'll never miss a pampering session. Along with the indulgent ingredients of bath salts and bombs, like fragrances and essential oils, CBD oil is added for topical and psychological benefits. 
Having a CBD bath is as exciting as knowing that these types of products exist. They can offer you a relaxing bath by soothing any inflammation on your skin, relieve muscle pain, and simply make you feel good after a long day. 
However, before considering using bath salts and bombs, make sure that your skin isn't sensitive or allergic to any fragrance and essential oil as they don't tend to be friendly on all types of skin. If you're really up for the CBD game, you can also follow up your bath by applying CBD lotions. 
3. CBD Oil For Cooking
CBD oils are mostly consumed sublingually–where a few drops are placed under the tongue before being swallowed. But did you know that you can definitely tweak your CBD oil consumption instead of spending another few bucks for another CBD product? It's best to start with small amounts of CBD oil in your recipes to see how it tastes, then work your way up. 
Check out these ideas when cooking when CBD oil:
Always use high-quality CBD oil. 

It's best to incorporate CBD oil with fatty ingredients like butter and oil.

Don't put CBD oil in direct heat or you'll obtain no benefits at all. 

If CBD oil is too strong for your taste, you can opt for CBD-infused cooking oils instead.

You may also add a few drops of CBD oil to your favorite drinks. 

Incorporate

CBD oil into your baking

.
4. CBD Chocolate
This is probably the yummiest of all CBD Infused Products. If you're still new to consuming CBD and would like to start with a simpler yet reliable product, CBD chocolates are the perfect product for you. If you're not a fan of CBD tablets or vape juices, you'll be glad to know that eating CBD chocolate is like eating a normal snack. 
By snacking on CBD chocolates, you're getting antioxidant benefits from the chocolates plus the anti-inflammatory and non-intoxicating effects of CBD oil infused into the product. Some brands also toss in other fruit flavors to complement the strength of CBD, but there are also some stronger chocolates with CBD alone. 
5. CBD Gummies and Chewables
Another fun snack-like product with CBD is CBD gummies and chewables, which is ideal for those who prefer more sweetness than CBD chocolates. Like CBD oil products, CBD gummies and chewables are also classified into full-spectrum, broad-spectrum, and CBD isolate gummies and chewables. Of course, CBD edibles aren't the only type of cannabinoid gummies you can purchase. Websites like https://area52.com/ sell delta 8 gummies, which are products made from a specific form of THC. It's important to explore the different types of cannabinoid out there before knowing which suits you best!
A great brand that you should check out for CBD gummies and other related products is Medterra. It offers some of the most affordable CBD products on the market. You can get their coupon here.
The best thing about these CBD edibles is that they're a discreet way of taking CBD, which is helpful if you're bothered by letting other people know that you're consuming CBD. In addition, you can also take your gummies and chewables anywhere you'd want. But be careful not to expose or store them in direct heat and sunlight, else you'll end up with one large chunk of pot gummy after being melted. 
6. CBD Protein Powder
Athletes love their daily protein intake in various food forms, but they can amp up their protein experience by replacing regular protein powders with protein powders added with CBD or industrial hemp. However, CBD-infused protein powders are currently new to the market so you'll have limited options and the best of the bunch are usually costly. 
If you want to take the extra mile, you can go for CBD protein powders because of their amazing benefits:
Promote relaxation after a workout

Reduce fatigue and muscle soreness

Induce relaxation and overall better recovery 
Takeaways
Cannabidiol is absolutely not your ordinary health and wellness ingredient. Because of the variety of products that you can make with CBD, it's an all-rounder and does great whatever form it's in. 
Before incorporating any CBD-infused product into your health routine, make sure to consult your physician if you're allowed to have any of those, particularly if you're taking other medications or have potential allergies.