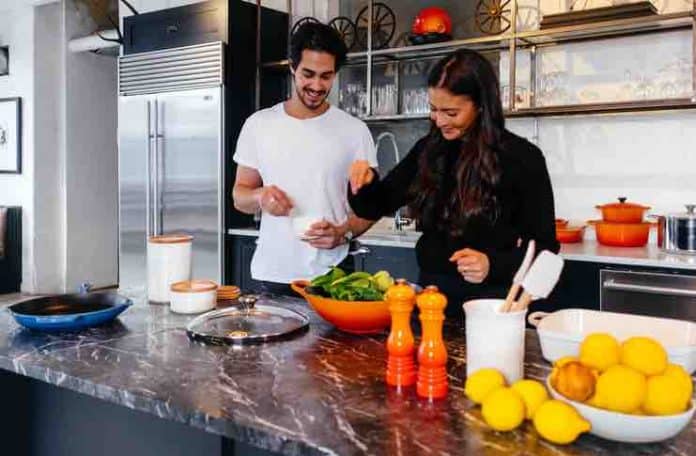 Searching for a few useful CBD Cooking Tips? You've reached the right place. There are lots of things you can do to improve the healthfulness of your foods. With CBD products dominating all markets, it comes as a surprise that increasingly, more people are looking for healthier alternatives for their food ingredients.
CBD oil, the non-psychotropic derivative found in the cannabis plant that won't give you the "high", has been shown to combat such ailments as chronic fatigue, stress, epilepsy, early onset of dementia, and Alzheimer's, and even hinder the progression of some cancer cells.
The degree to which Cannabidiol or CBD can affect those various diseases is still being researched, but current studies show the oil to offer antidepressant, anti-inflammatory, and anxiety-reducing properties. Thus, if you're out and about to change your perspective on this boycotted ingredient and try to improve your mood and health, you may as well pull up a dram.
Remember not to confuse some CBD oils with non-CBD hemp oil, which are used as a health aid, typically as a protein supplement. CBD oils are extracted from the leaves, flowers, and stem of the hemp plant, while hemp oils come from the seeds. Bear in mind that hemp-derived CBD oil does not contain THC and is easily accessible online in all 50 states.
 While it's easier to take a spoonful or a pill of CBD oil to get your dose – or to nibble on a cookie anytime you're feeling down- increasingly more people are choosing to incorporate it into their daily routines.  
4 CBD Cooking Tips You Should Know
Perhaps the idea of CBD-infused foods may be scary. But being anxious about cooking with this ingredient is not only ironic, but it's also unnecessary. This post contains everything you should know about CBD & foods. Without further ado, consider our small guide to how to use CBD when cooking.
1. Don't Waste Expensive Tinctures on Cooking
We get it, cooking with cannabidiol might be the greatest thing you've tried so far; however, there are more economical methods to infuse your carbonara sauce than just using your precious tinctures. You can keep your CBD tinctures for more important matters and buy CBD-infused olive oil that's made to cook with.
Fortunately for CBD enthusiasts, these are getting easier to purchase, but since Cannabidiol is still broadly unregulated, you should look for ingredients that are naturally grown, so there's a small chance of it containing insecticides.
That said, unless you only plan to infuse a smoothie, we recommend saving your cannabidiol tincture in favor of a pre-infused oil or something.
2. Cooking Heat Matters
This is one of those CBD Cooking Tips that you don't have to be a space engineer or a master chef to know. The cooking heat will likely make your CBDs less efficient. For instance, when you overheat CBD oil, you also overheat its effects. Thus, you should try not to exceed 320˚F when preparing your foods with CBD oil.
Because Cannabidiol in baked foods is still quite new territory, specialists aren't yet sure about the effects of heat. They still can't pronounce the potency of cannabidiol oils when heated at certain temperatures, whole baking, or cooking.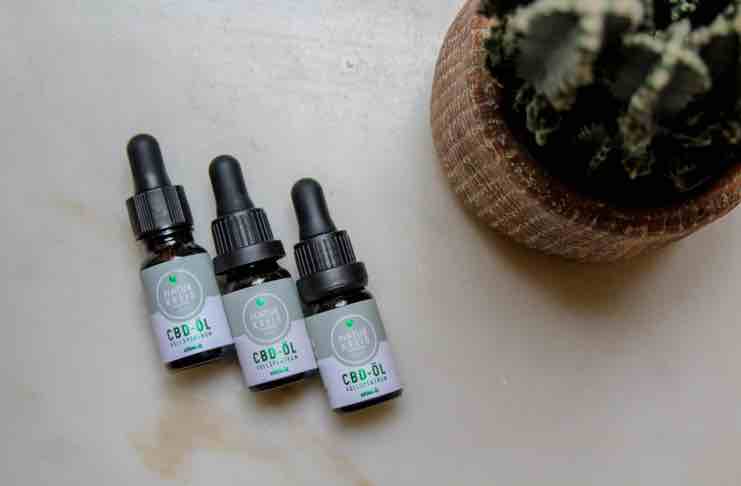 In order to reap all its benefits and be safe, they recommend including CBD oil in foods you've already removed from the oven. This, in order to make sure you preserve the benefits of the plant compounds. For instance, you can try to use CBD to the crème that will go on the cake and not mix it into the cake batter before you throw it in the oven.
3. Healthy Fats are a Must
Experts at OrganicCBDNugs say CBD is fat-soluble, which means the human body is able to absorb it better when mixed with fat-containing ingredients. It has also been shown that once absorbed, the CBD molecules are stored in the fat of your organism. An increased amount of fat could also aid the cannabidiols to stay in your body system for longer, not only on your plate.
According to research, partakers were given one dose of 99 % pure cannabidiol tablets while fasting. Compared to those who ingested CBD alongside a high-fat meal, it was found that CBD absorption was 14 times higher when ingested with high-fat foods.
There were no adverse events or side effects reported during the study. And this only reminds you that next time when your hurry to drop a couple of CBD drops under your tongue, think about slipping into a hearty meal first.
4. Be Wary of the Foods You Consume Your CBD With
Experts say there aren't any studies showing that cannabidiol is dangerous when taken with alcohol – but although they say it can be enjoyable to experiment with a plethora of CBD cocktails – it's a smart movie to be wary of your intake.
When it comes to cooking with CBD, experts recommend experimenting with recipes you're already familiar with, like using your cannabidiol-infused oil to complement your salad dressing. If you're a tincture person, it's recommended to add only a few drops to a beverage. You can experiment with CBD tinctures on different drinks such as smoothie recipes, all types of coffee, fun cocktails, and all kinds of smoothie recipes.
The best part about cooking with CBD tinctures is that you can get as original as you wish. The only downside? You should remember how high temperatures impact the integrity of your CBD ingredients. Overall, experts and researchers alike recommend that CBD should be taken with food to enhance absorption. They also claim that low-fat meals do not have the same absorption boosting effects as those higher in fat.
Those types of foods can make a great difference in the amount of Cannabidiol absorbed by the organism. Even though fat-rich foods can enhance CBD absorption, it can also increase the unpredictability that not all ingredients contain the same amount of fat.
If your CBD products seem to be more effective than others, despite taking the same dosage and brand, it might be worth consulting with your medical professional regarding your diet and trying supplements with the same types of meals.
Well, I hope you've learned some useful CBD Cooking Tips today, and wishing you a delicious dish!
Want to read more of our latest posts? Check out what makes a restaurant successful.