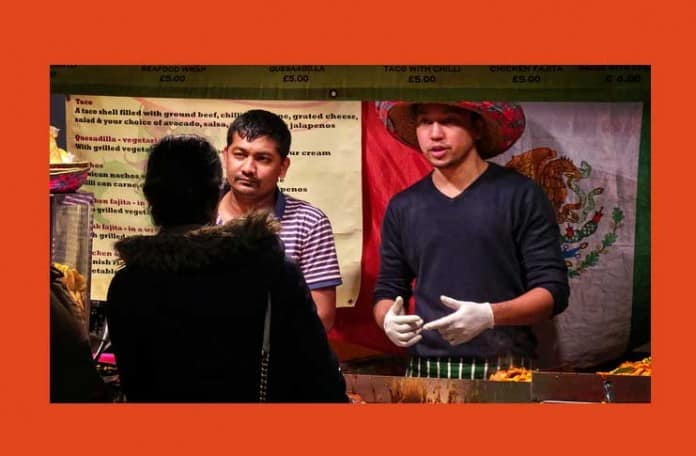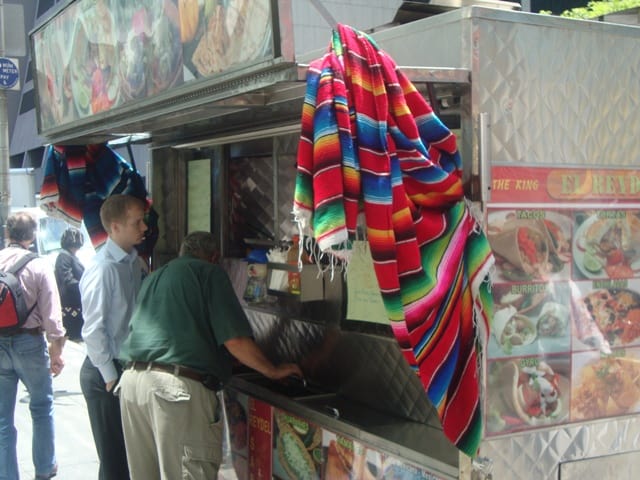 I happened to be walking by the El Rey Del Sabor cart on the NE corner of 43rd St & 6th Ave when I noticed their special for the day – 3 chalupas for $7.  Had to give it a shot.  I've really enjoyed previous lunches from El Rey Del Sabor – a chorizo burrito and enchiladas.  They also have 2 other carts in midtown – 47th & Park Ave and 60th & 3rd Ave.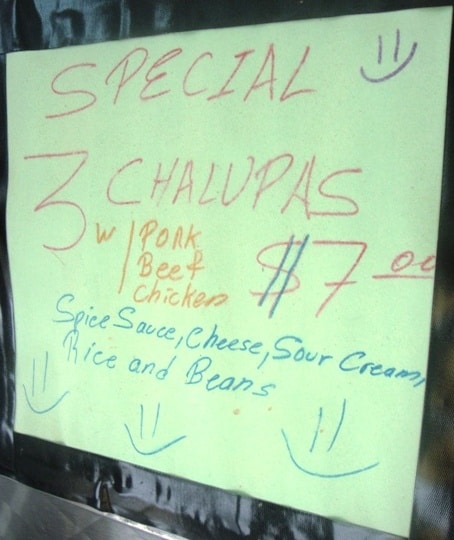 The sign said beef, pork or chicken with spicy sauce, cheese and sour cream, with rice and beans on the side.  You could get any combination of the three, so I got one of each.  Today's Lunch are three chalupas: one beef, one pork and one chicken, with rice and beans.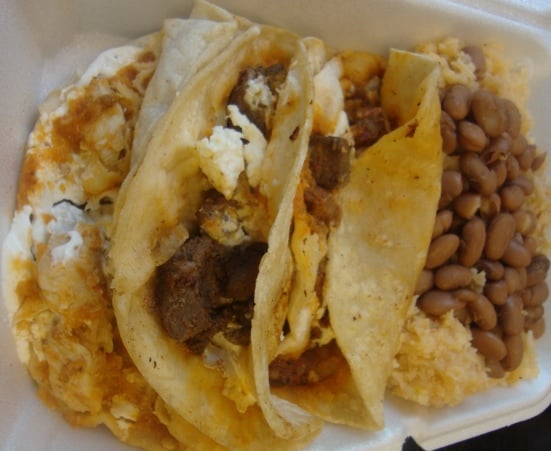 First up was the beef.  My initial bite consisted of nice chunks of beef and cheese, with a definite spiciness.  Each subsequent bite was about the same, meaning pretty tasty.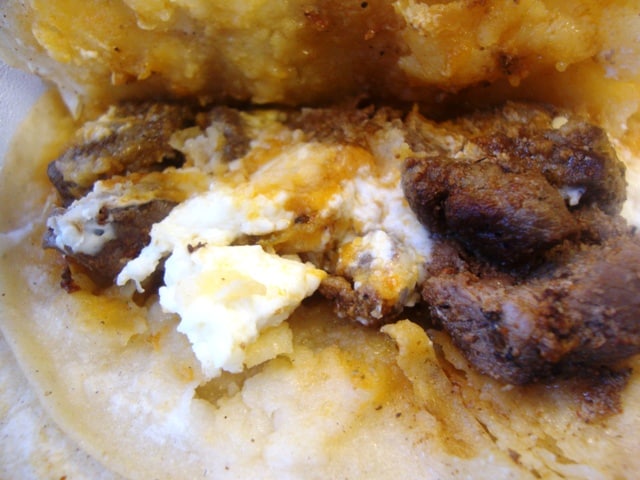 Next was the pork.  You could see specks of hot pepper and chili seeds in with the pork and cheese.  This chalupa was even better than the beef.  More roundly spiced, if that makes any sense.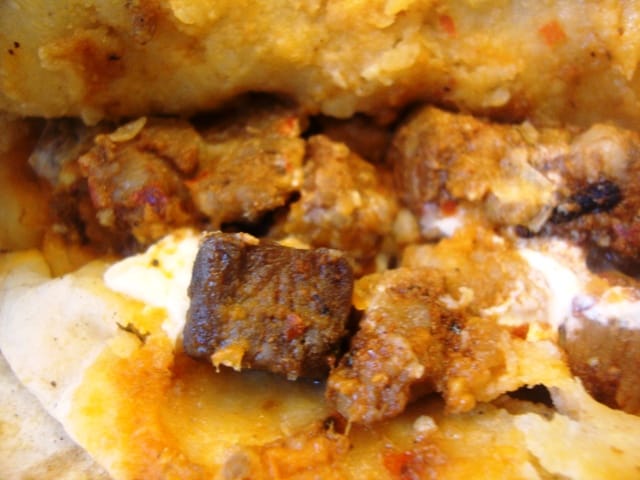 The final chalupa was chicken.  By the time I got to it, the tortilla was a little porous, but there were large pieces of white meat chicken, cheese, spicy sauce and sour cream.  What's not to love?  They put a fork in my bag, but it wasn't needed.  Close, but not quite.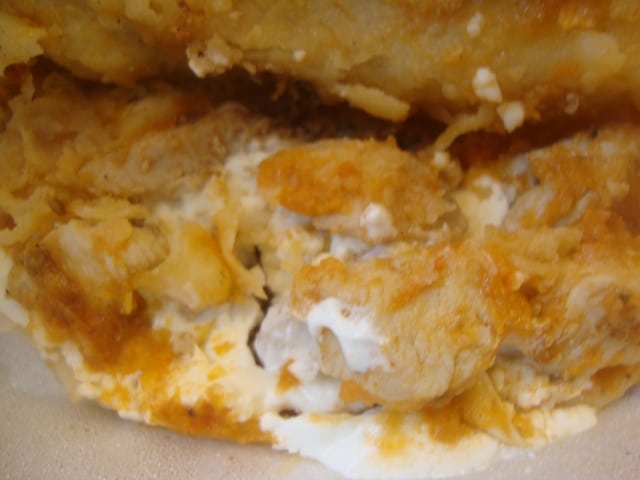 I can't decide whether my preference was for the chicken or pork – both were excellent.  The pork was a bit heavier and the chicken was lighter.
The rice by itself was overly-seasoned, but combined with the beans, it was better.  The beans absorbed the extra seasoning.  I also liked that the beans were not refried.  They were whole and placed on top of the rice.
Today's Lunch was an 8.5 out of 10.  The chalupas were each filled with nice sized chunks of meat, the spicy sauce was very tasty, as was the cheese.  However, the side dish of rice and beans was better on previous visits.
The chalupas would have been a little easier to eat if they put two tortillas underneath instead of one.  This made it a little tougher to eat, but the fillings were more pronounced this way.
Chalupas became a punch line after Taco Hell started putting them in commercials – but the real thing was delicious, if a little messy.