From Michelin-starred restaurants to cafés and street vendors, there are endless places to grab a bite in NYC. In fact, New York is home to more than 26,000 restaurants, which isn't surprising when you consider that more than 8 million people live in the City and over 66 million visitors travel to NYC each year. 
With so many people eating in New York City restaurants, it's not unusual for accidents to occur. Both employees and patrons can fall victim to unexpected incidents, such as slips, trips, and falls while dining at or working in a restaurant. 
How Many People Are Hurt in New York City Restaurants?
Accidents can happen anywhere, which means that slips, trips, and falls that occur in restaurants aren't always recorded. Due to this, it's tricky to know exactly how many people succumb to these types of injuries. However, the number of workplace injuries that occur in restaurants in NYC can give us an insight into just how dangerous this type of environment can be. 
According to the latest statistics, 2.6 out of every 100 employees in New York City's leisure and hospitality industry sustain non-fatal workplace injuries each year. It's estimated that slips and falls are the second most common cause of injuries among restaurant workers, which means that a considerable number of employees are succumbing to these types of accidents.
As patrons are restricted to front-of-house areas, they're likely to be less at risk of accidents compared to employees and owners, but this doesn't mean that a visit to an NYC eatery is risk-free. From torn carpeting causing people to trip to wet floors resulting in slips, there are many reasons why you might sustain slip, trip, and fall injuries when you're visiting a restaurant.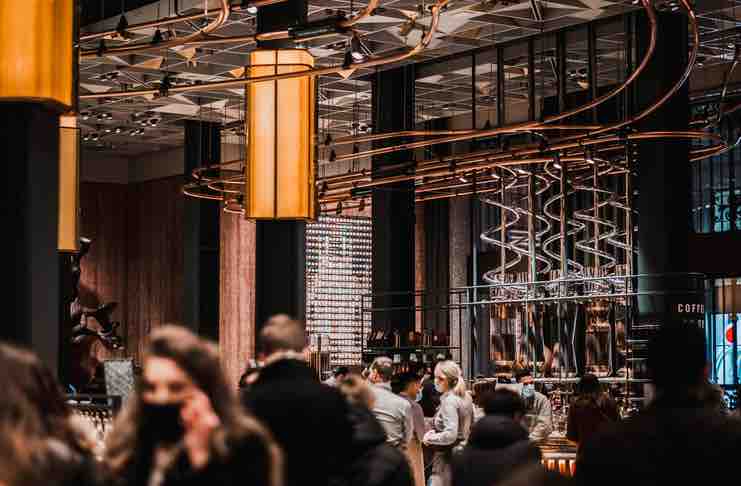 Who Can Recover Compensation After a Slip and Fall Injury in New York City?
If you've been hurt while visiting a restaurant in New York City, there's a good chance that you'll be able to file a claim and recover compensation for the harm you've suffered. Most NYC personal injury attorneys recommend contacting a lawyer right after your accident so you can determine who is liable for your injuries and how to make a claim against them. 
As restaurant owners are typically liable for incidents that occur on their premises, making a claim and obtaining compensation could be more straightforward than you think. Furthermore, working with a personal injury attorney will ensure that the claims process is stress-free. 
If you've been injured while working at a restaurant, you may be able to take action as well. Eligible employees can claim workers' compensation regardless of who actually caused the accident, for example. Alternatively, if your employer has been negligent and this caused your slip, trip, or fall accident, you may be able to make a claim against them directly. 
Getting Help After an Accident in NYC
Following an accident in New York City, your top priority is going to be your health and well-being but don't overlook your financial and legal circumstances too. An unexpected injury can affect your ability to work and, therefore, your income. By taking legal action quickly, you can mitigate the impact of a restaurant accident in NYC and ensure that you're compensated for your injuries. 
Want to read more of our latest posts? Check out our short guide on Wine Spritzers.
Charles Vallena is the founder and managing editor of Cuppabean.com, a coffee blog that helps people make better coffee by providing expert insights, recipes, and in-depth reviews on coffee makers. Follow Cuppabean on Facebook here.