One of the most rewarding and heartwarming facets of being an entrepreneur is the capability to serve and fulfill customers' needs. For candy store owners, satisfying their buyer's sweet tooth will always be the summit of their day. Additionally, there is no better place to open up shop than in a bustling city full of diverse people with varying levels of taste.
The big city is brimming with residents who could use a treat every once in a while. They deserve to indulge their cravings to relieve themselves of everyday stress. So, opening a sweet shop where people can drop by and even share moments of buying their favorite candy is ideal in an urban jungle. 
However, this endeavor is no light task, and the conditions of most cities make it even more of a challenge. It requires knowledge, skill, and execution of the proper procedures to be a success. Luckily, we have here a nifty guide to help you get started. 
Do Your Research 
Starting a sweet shop is not a pursuit you should blindly run into. Before even realizing the concept, you must have thorough knowledge about all the aspects of the candy you will be selling. Also, take into account the range of people in the big city and their sweet tooth preferences since market research is even more crucial here. 
Conduct market research first to be well-versed with your fellow sweet shop entrepreneurs and your audience. You have to think of your business in the context of being alongside other candy store owners and how yours can still thrive with the competition. If you're planning to open your shop in the Bronx, for example, do research on all the popular sweet shops in the Bronx.
Additionally, knowing who you are up against helps you gauge how to handle operations in ways that are proven and can help you identify what you can tweak and improve in your sugar business. 
Dive Into the Details 
First, have an itinerary of the sweets you will be selling, but also allow space for further additions and services, like custom candy making, in case an expansion can happen. Additionally, ensure you have reliable suppliers and business partners. If it is more of a homemade endeavor, then secure exceptional workers and work conditions. 
Second, create your brand according to your preference and your target market. Ideally, it is best to target a younger audience since they are the most receptive to sugar. Next, establish your values and image and see to it that they will translate into every aspect of your business plan. Finally, remember to implement a system to keep operations running smoothly and hire only the best and most qualified people to join your team. 
Pretty Packaging
It is often said that our eyes are the initial consumers of our food. With that in consideration, entice your customers with sight first. Do this on both a grand scale and a smaller one. Of course, the facilities must look appealing and interesting enough for those passing by to want to check out. 
Don't take on every responsibility on your own; hire the right people to help build your sweet shop and make it the best it can be. For example, consult architects and interior designers regarding your candy shop's foundational, internal, and external aspects. 
In the same respect, hire financial and business professionals to help manage the corporate element of your work. Lastly, employ designers and packaging pros to create the final output of your products.
Now, the overall look is not what customers are ultimately looking for. So, you must ensure the visual appeal is also in the little things. Therefore, your custom candy packaging must be aesthetically pleasing and functional. In addition, its quality must be excellent as it reflects much about the integrity of your products. 
Find A Prime Location & Acquire Quality Equipment
The city as a whole is an excellent area to establish a business, but to maximize profit, find a location within the municipality that would work best for a candy shop. For instance, if you plan on just selling sweets, look for a place with heavy foot traffic visible to passersby. Setting up near business districts and schools is preferable. 
When considering location, you must prioritize reaching your target market and ensuring your chosen area fits your business. Although, do think about costs as well. Opening a sweet shop in urban areas is usually more expensive but guarantees a higher profit. On the other hand, starting in less developed regions is cheaper but requires more patience to see returns. Here are a few items you will need before you start operations:
Display cases and shelves

Confectioner's equipment

Packaging machines

Furniture

Advertisement materials (signs, posters, logos, etc.)

Managing & finance equipment (software programs, cash registers)
Get The Legal and Financial Components Down
You must establish it legally regardless of how big or small your sweet shop may be. So, first, register the business for state and federal taxes. Requirements will vary according to location. Consult with the local IRS to know what to prepare. Additionally, obtain a license for operations. Failure to do so will result in substantial fines and even the possibility of a shutdown. Planning a shop in NYC? Check out our guide about getting your food business licensed in NY.
Depending on how you will acquire your lot/ facilities, ensure a certificate of occupancy. This is usually the landlord's responsibility but verify if they have all the legal requirements associated with the location. If you are going to build a candy shop from scratch, apply for a CO for your business. 
Finances are another crucial component of a candy business. Protect your assets by opening a business bank account to separate transactions from your personal savings. With that, you can now implement an accounting system for your operations. 
Finally, to secure your investments in the candy business, get an insurance plan that covers it. It will help protect your financial well-being, cover any incurred losses, and allow you to continue operations lawfully. 
Promotion
Last but not least, you must prepare for how you will promote your sweet shop. The big city is brimming with people of all kinds, and you must establish who your target market is to advertise your candy store accordingly. 
One of the most optimal ways to reach your audience is by promoting on social media via paid ads and promotions. Big cities are the number one utilizers of technology, so use this to your advantage.
Additionally, incorporate physical marketing with signs and posters. Finally, to prove that your sweet shop is as good as it sounds, soft launch your business and provide free samples that will entice customers to spread the word and return for more.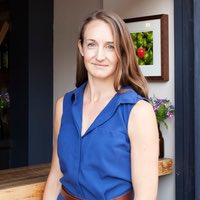 Annie is an avid nature lover from rural Australia. After some international adventures, she settled in New York City.