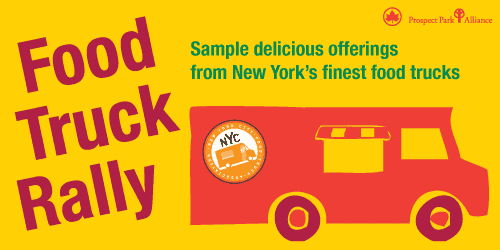 It's been reported around a bit already, but in case you haven't heard, the Prospect Park Food Truck rally returns this weekend.
The Prospect Park Food Truck Rally takes place the 1st and 3rd Sunday of every month, starting this Sunday, April 7th.
It is held in Grand Army Plaza from 11am – 5pm.
There will be a rotating list of 28 food trucks, with 10 or so serving at each rally. Admission is free, and food & drink is pay-as-you-go.
All trucks at the PPFT Rally are members of the NYC Food Truck Association, who put this event together. Thank you in advance for another season of delicious al fresco dining.