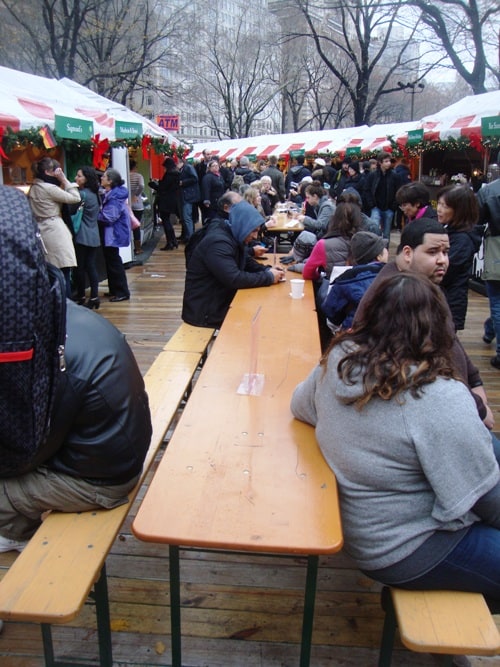 Now that Thanksgiving is here and gone, the Holiday Markets are getting into full swing.
The Union Square Holiday Market has been open for close to two weeks.
The Columbus Circle Holiday Market opened yesterday, and will be open through December 24th. Hours of operation are Weekdays 10am – 8pm, Saturdays 10am – 8pm and Sundays 10am – 7pm.
Urban Space has not posted the vendors, but we stopped by yesterday before it opened.
Click through to see who the food vendors are. Some we know and love, and there are a couple of new vendors too.
The Columbus Circle Market will have the following food vendors that we have already tried:
Vendors we haven't tried yet (but hope to) are:
Mrs. Dorsey's Kitchen (grilled cheese)

Two Tablespoons (vegan chili)
Seoul Lee Korean BBQ