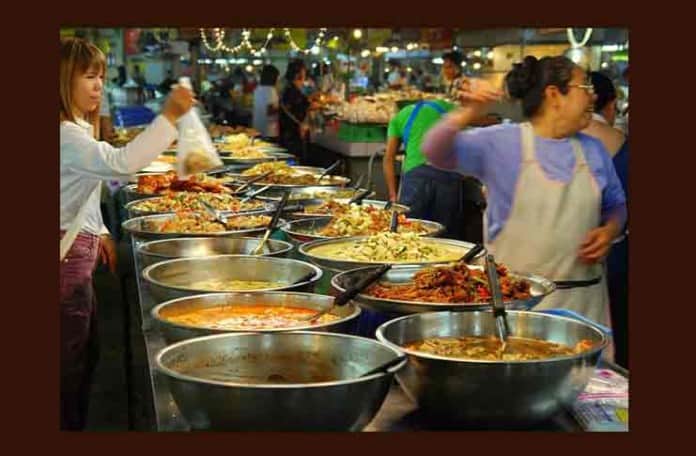 I wasn't expecting to go to Choice Eats this year.  I tend to concentrate on street food events, of which there will be many in the coming months.  But my friend Howard from Wines That Rock asked if I wanted to go, and said he had an extra spot if I wanted it.  How could anyone in their right mind turn that down?
Outside the event was Choice Streets, where you could get a free sample from Korilla BBQ, Taim Mobile, Kimchi Taco Truck, Wafels & Dinges and Joyride with your Choice Eats ticket.  As you would expect, this area was way too packed to get anywhere close, and I eat at these trucks regularly, so I went inside.
Once inside, my first stop was the Wines That Rock booth, where they had 4 varietals to taste – Rolling Stones 40 Licks Merlot, Pink Floyd Dark Side of the Moon Cabernet Sauvignon, Woodstock Chardonnay, and The Police's Synchronicity, a blended red wine.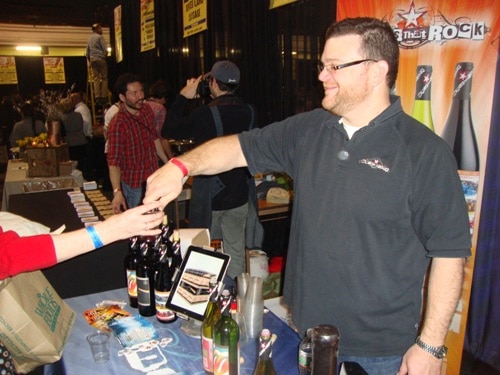 Wines That Rock are made by the Mendocino Wine Company, who are one of the greenest wineries in the US, and their vineyard is carbon neutral.  But all that doesn't matter unless the wine is good – and it is!  My personal favorites are the Rolling Stones 40 Licks Merlot and the Woodstock Chardonnay, but they are all good.  Click here for more info on Wines That Rock.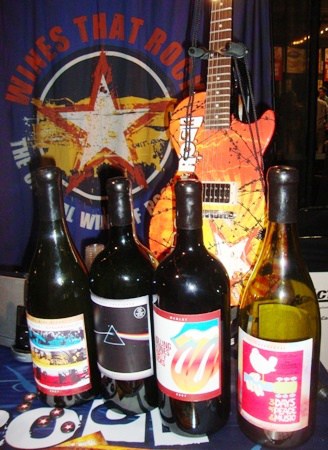 After enjoying some wine, I started making the rounds of the food stands. Keep in mind there were over 65 stands at Choice Eats, so this is a totally subjective article about whatever caught my eye.  With all the food I tried, this will have to be split into 2 posts.
The first dish I tried was a Sloppy Joe from Black Shack Burger at 320 Lexington Ave (38-39).  Excellent first choice. Nice and barbecuey, with big chunks of beef rather than ground beef, and a great sauce.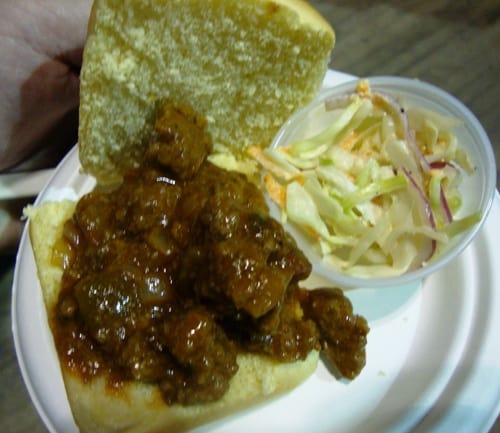 Next up was something totally different – grilled baby octopus with 3-bean salad in a white balsamic dressing from Dressler in Williamsburg.  This was much more ambitious, but very good too.  The beans were cool and refreshing and the baby octopus was grilled and tender.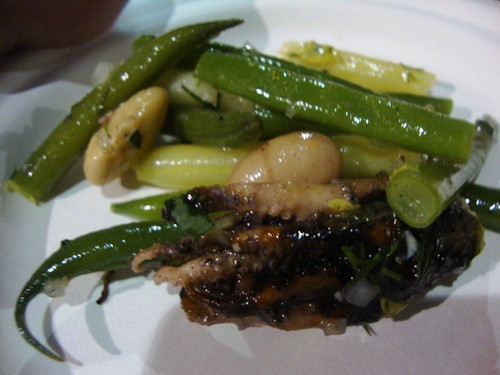 After that, I walked over the Red Hook Lobster Pound, which started getting a line, which I knew it would only grow longer as the night progressed.  They had Maine shrimp rolls made with a homemade tarragon mayonnaise and their own blend of spices sprinkled on top.  Very tasty!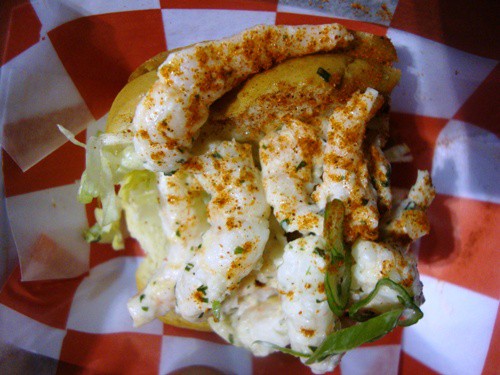 At this point, I started getting thirsty and headed over to the drink area, where there were about a dozen beer and wine purveyors.  I was in the mood for beer at this point, and walked up to the Flying Dog Brewery table and asked for a taste.  I like darker beer, from amber through stout, and they had an excellent amber beer.
I decided to try one more dish before taking a short break, and stopped by Peppa's Jerk Chicken, who have a restaurant in Flatbush.  The white meat jerk chicken was moist and tasty with some heat, but the jerk sauce on the side was as spicy and peppery as any I've had before.  Man, this was some hot jerk sauce!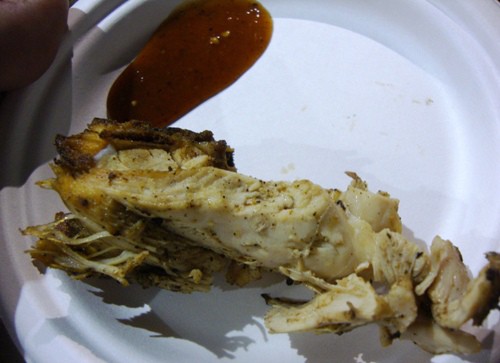 With the heat of this jerk sauce, I needed to get one more beer before taking a break.  I went with Lachouffe, which is a Belgian beer owned by Duvel.  The guy at the table said it was made with orange peel and coriander, and it certainly quenched my thirst and cooled off my tongue.  Duvel was a lighter beer and Lachouffe was a darker beer, which I really enjoyed.
Time to take a break and digest.  Check back later for Part 2 of our Choice Eats evening last night.