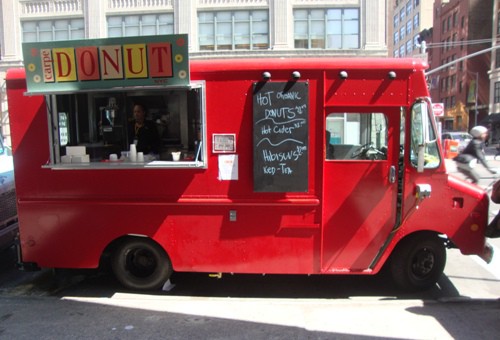 Feel like organic donuts? We spotted a new donut truck yesterday on Varick St by Vandam, and it turned out to be their very 1st day on the street.
Carpe Donut serves freshly-made hot organic donuts, hibiscus iced tea and hot apple cider.
We tried a donut, which is made by their very own Donut Robot in the truck.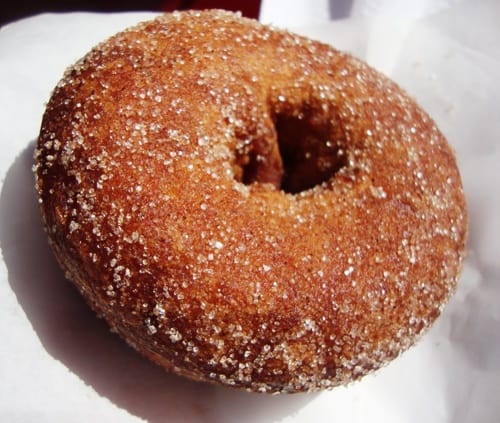 The donuts cost $2.25 each, which is a bit steep for a donut, but it tasted pretty good.
It was a bit more substantial than a mass-produced donut, but was still fairly light.
We could taste some cider in the donut, which we enjoyed.
Best of all, there was plenty of sugar on the donut.
Someone else behind us got the hibiscus iced tea, which looked delicious. Gonna have to try that one on a hot summer day.
Carpe Donut doesn't have a large menu, but they're worth a try if you are looking for dessert or a mid-afternoon snack.
We were thinking of bringing some fresh organic donuts home for our family, but there was no discount for buying a half dozen or dozen. It would have cost $13.50 for half a dozen donuts or $27 for a dozen. That's just crazy! In our opinion, they might want to consider changing that policy.
You can follow Carpe Donut on twitter here or on our Mobile Munchies twitter feed.