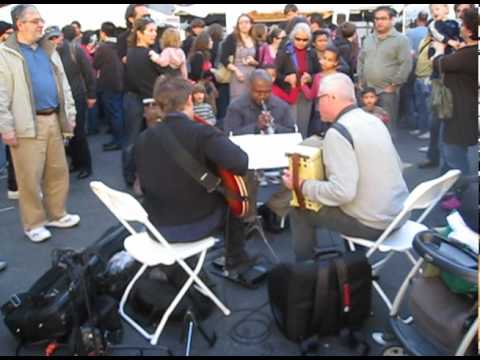 Yesterday we hinted that Sweetery NYC had another big promotion coming up this week. Well here it is, and it's even bigger than we originally thought.
With the 144th Belmont Stakes coming up this Saturday, America's Best Racing chose Sweetery NYC to give away 10,000 FREE horse-shaped cookies over the next 3 days.
Click through to find out when and where you can snag one of these delicious treats, and how you can win tickets to the Belmont Stakes on Saturday!
The locations for the America's Best Racing promotion are as follows:
Madison Ave at 42nd St                          8am-9:30am
50th St btw 6th & 7th Ave:                   10am-11:30am
57th St btw 5th & 6th Ave                     12pm-2pm
5th Ave at 23rd St (Flatiron)                2:30pm-4pm
320 West 66th St (The View)               8am-9:30am
Saatchi & Saatchi                                     10am-11:30am
Park Ave at 52nd St                                12pm- 2pm
42nd St btw 5th & 6th Ave                   2:30pm-4pm
Fri, June 8th – Day 3
Lexington Ave btw 53rd & 52nd St       8am-9:30am
Group M  7th Ave btw 36th & 37th St 10am-11:30am
MSG  32nd & 7th Ave                                  12pm-2pm
Conde Nast 42nd St & Times Sq.             2:30pm-4pm
** To win tickets to this classic event, "like" Sweetery on their facebook page here. If you have already liked them, then tell Sweetery why you should win the tickets.**