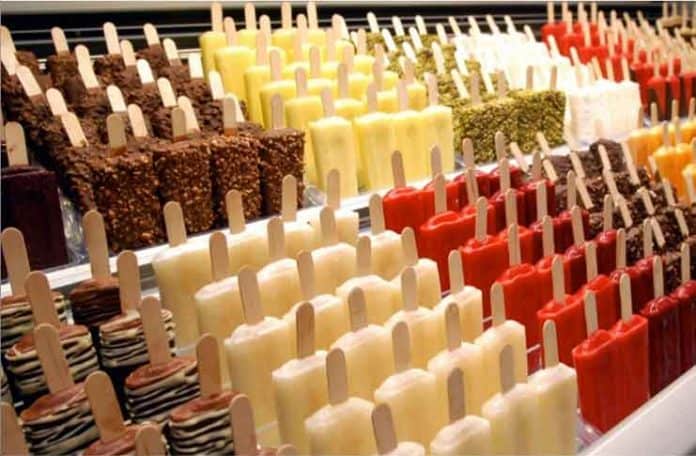 Just a decade ago, a cupcake became no longer "just" a cupcake. Once made by room moms or for bake sales at church functions, the cupcake was elevated from a glorified cake pod to something magnificent. Custom and high-end cupcakes were all the rage and people were buying and eating them with fervor.
So-called cupcake boutiques found their place on the streets of many local downtown centers and became incredibly popular. These cupcakes weren't just about the frosting or the design; the uniqueness of the flavors, all blending in perfect balances, had chefs displaying some of the most amazing desserts that anyone had ever seen.
The fad became so popular that there was a television show created just so Americans could watch the intricacies of the process, the artistry that went into the cakes they were popping into their mouths, and watch how delicate bakers had to be to make the cupcakes that people enjoyed so much.
Years before that it was all about frozen yogurt and gelato ice cream. Once just something that came in a canister in the refrigerator, frozen yogurt began to mix with all sorts of toppings and ingredients and became a very profitable venture. In fact, to date frozen yogurt is among the products that have the highest mark-up of any food sold in a chain-restaurant fashion.
 So what is next on the foodie horizon?
Apparently the new craze for this year, customizable PopGelato, YogurtPops, and PopSorbetto are the new "it" thing. Brought to the American consumer courtesy of New York-based Popbar, the company is franchising out across the US. The newest location opening in very near future is in North Carolina.
Popbar touts the best frozen treat around. With handcrafted sorbetto, yogurt and gelato, they make all their pops in-house daily and have specialty pops for those who are a little more adventurous. Not just your average flavors or tastes, they serve things like passion fruit and green tea in their dessert creations. Also on the menu are everyone's favorites: watermelon, and pumpkin products for the fall. Including those who have more traditional tastes, they also serve both chocolate and vanilla.
 What is so different about Popbar?
What sets Popbar apart from other frozen yogurt chains and establishments is that you can customize your flavors just the way you like them. Try them as-is, or mix and match to be your own mixologist. Not to be outdone by other chains, they also offer toppings from waffle cone to caramel corn and everything in-between. You can eat your treats there or take them to go. The quality is the same whether you are in the shop or you enjoy your treat while watching a movie on your couch at home.
Made with all fresh ingredients, Popbar prides itself on dairy-free, soy-free and gluten-free products, and are all made vegan-dairy when dairy is used. Having Italian roots, Popbar takes the tradition of Gelato that has survived centuries and enhances it to meet today's desire for something unique. With eleven stores already in operation, there seems to be no end to its nationwide growth. They have also branched out to international shores, with stores in Russia, Japan, and Canada.
Although they are a franchise, Popbar's vision is to remain more like a small company and have a "mom-and-pop store" style that tastes more like home than anything commercially made. Their in-house-only production and authenticity are something that you simply can't get from most mass-produced chains. Rated highly by those who know, like Zagat and the New York Times, there soon will be one in every town.
Every couple of years a new trend comes along in desserts and frozen treats that takes America by storm. Popbar appears to be the next in line to be a household name, and with reason. Catering to the unique tastes that a growing generation craves, they are keeping their operations to a small-time feel, with big-time hopes that they will be on every corner in America soon.